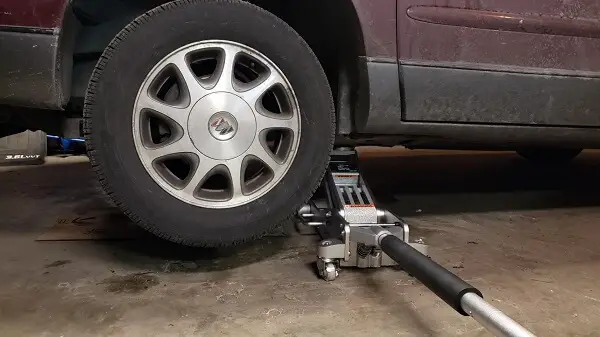 Are you about to make your first jack purchase and can't decide on what to get? Here your biggest concern is the type which you'll be needing.
Now I know it's all quite overwhelming especially when you don't know much about jacks and their types.
The following article contains details of each type and how it will suit your specific needs. If you are into finding that out, take a look!
What is Bottle Jack?
Bottle jacks are an innovative alternative for regular travelers with bulky vehicles like a truck or a Ute. If you want one for a low-tier lift (3-4tons), it's a perfect choice.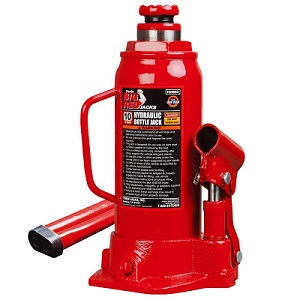 It is shaped like a bottle with a sturdy metal neck and cylindrical body, hence the name. It has a hydraulic system supported by valves and plungers which helps in proving the lift.

You can't carry a heavy floor jack around all the time; this is where the bottle jack makes life easier.

Let me put it this way, you can take your 500lb floor jack with you on a trip but you can make room for a much smaller piece of equipment i.e. bottle jack which is great for lifting vehicles of about 5ton.

They are much handier than a regular floor jack and according to most of the people out there including myself, they are quite economical given the quality.
A bottle jack is good in terms of price as compared to a floor jack. You can find a 20-ton bottle jack for $200 whereas a 10-ton floor jack costs around $2500. Do you see what I mean?

You often see floor jacks at garages rather than a bottle jack that is because they are ideal for vehicles and generalized lifting.

Bottle jack, on the other hand, will provide you with a sturdy lift if it is being used for stationary objects like supporting a building, a temporary support lift for any heavy structure, and so on.

If your need for a jack inclines more towards adjectives like heavy and stationary, the bottle jack is perfect for you.
What is Floor Jack?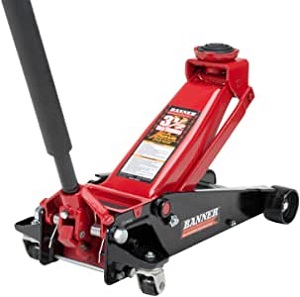 Let's have a look at the floor jack now. You must have seen one already either at a car service department or at a repair shop. It is a heavy piece of equipment that would lift your heavy vehicle in no time.
Ever wonder what makes floor jacks so popular? Well, it's their ease of use. They have a low broad base with a handle.
The long handle of the floor jack helps in easily operating it under moved in order to generate hydraulic pressure to move the vehicle. vehicle especially in a spot like under the engine
Bottle jacks are compact and have a hydraulic system and contain plungers within its system to support the lifting maneuver. A floor jack is more of a manual thing.
Let's talk about money. If you buy a 3-4-ton floor jack it will cost a lot more than buying a bottle jack of 10-20 tons.
If you are purchasing a floor jack of higher capacity, I would suggest you go for a bottle jack instead as they'd cost you less.
What is the Difference Between Bottle Jack vs Floor Jack?
Now that you know what each jack is all about let's see how each will benefit you. Remember your choice of the jack should depend on your long-term needs.
Talking about the floor jack; they are much more convenient. You can achieve sufficient lift with this beautiful piece of equipment, either it's low or high
This one is important as by using a floor jack you can raise the vehicle fairly high as compared to a bottle jack as it comes with limited range.
When it comes to stability, a floor jack is stable when the car is raised while the bottle jack may slip due to swing or motion causing the car to flip over.
If you come across vehicle repair and maintenance maneuvers every now and again, a floor jack is perfect for you. They easily provide a quick lift for regular cars, SUVs, and heavy farm vehicles.
Here bottle jack won't be quite favorable since it has low clearance and requires a lot of space to fit in which makes a bottle jack harder to move. A floor jack is ideal in terms of size, clearance, mobility and easily fits under the frame.
If you ask me, I would always go for a floor jack than a bottle jack as it tops everyday use. It's much quicker, portable fits almost under all types of vehicles, and is much safer all in all.
Both jacks offer different ranges of lift depending on its weight capacity. However, the type of lift each jack provides is different.
A floor jack provides a faster lift due to its high-functioning design whereas, a bottle jack lifts the load more slowly and stably.
As for the ease of operating, floor jacks have a much longer handle that makes the jacking action smoother and easier.
This feature is absent in the bottle jack as it has a smaller and broader handle which makes it hard to grip on.
Bottle Jack vs Floor Jack Recommendations
Now that you figured out what type of jack suits you the best, here are a bunch of recommendations for you:
Floor Jack
Pro-Lift F-767 Grey Floor Jack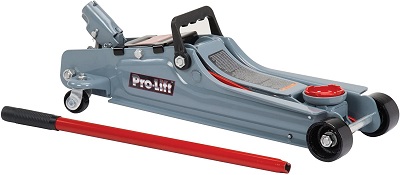 If you are struggling with a floor jack purchase and can't make up your mind, this jack will solve the problem.
The 2-ton floor jack with a lifting range of 3-1/2 inches to 14 inches helps in smooth lifting.
The heavy-duty steel build and rust resistance body ensures that you have a long-lasting durable piece of equipment and can use it fearlessly.
In 30-pound equipment, find many great features including an extra low profile for odd tasks so every jack-related need is covered.
The floor jack has a patented bypass device that guarantees a safe maneuver. Its built-in safety valve prevents overloading.
See Latest Price of Pro Lift F-767 Grey Floor Jack Here
CONS
Hydraulic fluid starts to leak out after using twice or thrice.
Arcan 3-Ton Aluminum Floor Jack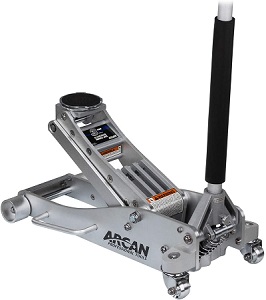 Most for the Arcan floor jacks come with a 1-year warranty including this one so it's a pretty good deal.
With a lifting capacity of 3-ton, this jack offers a quick raise of the jack's saddle to the load with its dual pump piston while weighing only 50lbs.
It has a reinforced lift arm that offers high strength, durability, and chassis torsion control.
The convenient design of this floor jack consists of a rubber saddle and a foam handle bumper.
The innovative Arcan 3-ton quick rise Aluminum floor jack complies with ASME PASE-2014 safety standards to ensure secure operation.
See the Lastest Price of 3-Ton Floor Jack Here
CONS
The hydraulic fluid tends to leak after being used a couple of times.
The release valve tends to malfunction after a while.
BIG RED Torin Hydraulic Floor Jack with Blow Mold Carrying Storage Case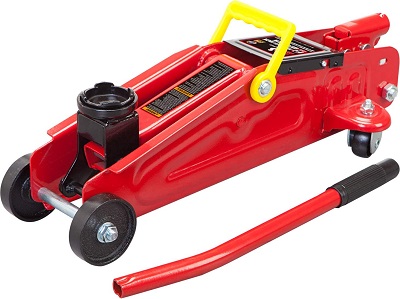 When it comes to heavy-duty floor jacks, it won't disappoint you.
The heavy-duty and durable steel build delivers a 2ton weight capacity while weighing 18.8lbs, itself. The lift ranges from 5-3/5″ (minimum) and a maximum height of 13".
This floor jack comprises a large steel caster 360-degree rotating casters for smooth functioning. It has a safety bypass system that prevents overloading to prevent accidents.
See the Lastest Price of Big Red Torin Hydraulic Floor Jack
CONS
Unsuitable for heavy usage
Hydraulic fluid problems
Bottle Jack
BIG RED Torin Hydraulic Bottle Jack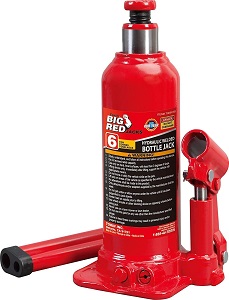 This 6-ton bottle jack is designed to meet every day to commercial needs. It is available in a range of lift capacities which makes it ideal for any of your bottle jack-related needs.
The hydraulic system is protected by a patented bypass system which prevents the insides of the jack.
The robust drop forged steel alloy design is compliant with the ASME PASE safety standards which ensure reliability
With a lifting range of 8-1/2″ to 16-1/4″ and dual-stage steel hardened rams, it provides smooth travel and operation, anywhere, anytime.
Saving the best for the last, you have a yearlong warranty for great customer experience.
See the Lastest Price of BIG RED Torin Hydraulic Bottle Here
CONS
The jack doesn't go back down once fully jacked up
Bottle Jack vs Floor jack Maintenance and Cost
A floor jack costs more than a bottle jack that you know but does the maintained cost work the same way?

The answer is no! A bottle jack costs more when it comes to maintenance and repair. Let alone the screws are quite expensive; adding in the cost of valves and internal plungers makes it pretty costly.

The floor jack maintenance and repair cost even more than that of a bottle jack. So, if you ask me, getting a new one is better than repairing the broken one.
Bottle Jack vs Floor Jack – In Conclusion
Now that you know what each jack is and what it has to offer, it's time to make a decision. Know that a floor jack is easily movable under vehicles and provide significant lift whilst keeping the vehicle stationary.
The bottle jack is more stationary and stable but it might slip and trip the load over; it offers very limited range so only choose it if that's what you are looking for.
However, I would still recommend a floor jack as you never know what you need it for.