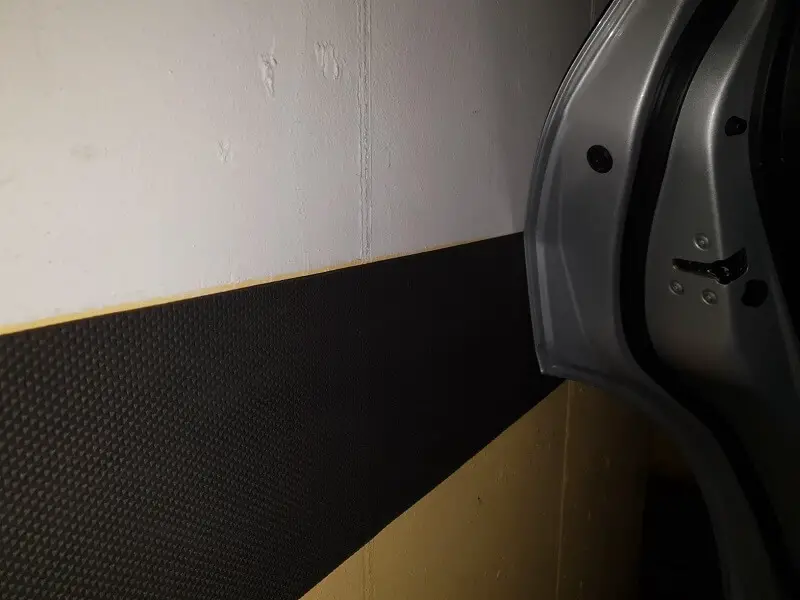 How to Prevent Hitting Garage Wall?
Can I be totally honest with you? Hitting garage wall while parking is a big issue for everyone especially for the newbies. I know the feeling that's why I am writing this article. There are different ways to protect your car from hitting the garage wall. That are:
Clean Parking Area
When your mommy said clean your room, she was right! A clean space prevents all kinds of hazards. Keep the walls and floors or the garage decluttered.
Remove all the trash and other items that might be lying around coming in the way of your parking. It will ensure safe and easy parking and save you a lot of time.
Improve Lighting
Better lighting means better visibility. Try to have better lights in your garage so you can park easily without hitting anything.
Hang a Tennis Ball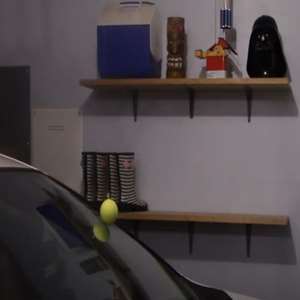 The old tennis ball method is great if you do not have a back-up camera or a reversing camera. To make this method work you need to establish a safe parking distance from the wall.
Take help from someone for this. Next, park the car somewhere else and install a hook in the ceiling and make a hole in the tennis ball to pass the rope through the tennis ball via the rope from that hook. Now you can park easily; stop the car as soon as the ball touches the windscreen. That's when you know you are at a safe distance from the wall. Check out the details of the product.
Set the Parking Target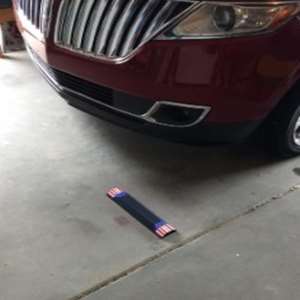 This method is probably the most used one as all it takes is a wooden block. With the help of a friend, park your vehicle at a safe distance from the walls and mark that position. 
Use the wooden block or any other hard material and install it on the marked point with screws or glue. Now you are all set for the next time. Simple, easy, and super quick. Check out the details of the product.
How to Protect Car Door in Garage?
I come across the question: How to prevent door dings in the garage? every now and again. For this, you'll need something soft or bouncy.
A pool noodle, pipe insulation, or any children's plush toy would work just fine for this. A pool noodle costs around $1 and is easily available at any hardware store so I like using that.
Place the pool noodles on the wall and open the car door to mark exactly where the car door comes in contact with it. Usually, it is about 28-29″ above the floor.
Attach the noodle to the wall using simple screws. About 4.5ft. of a length would do the job which is the standard pool noodle size..
But wait – there's more to protect car door from hitting the garage wall.
Garage Wall Bumper Guard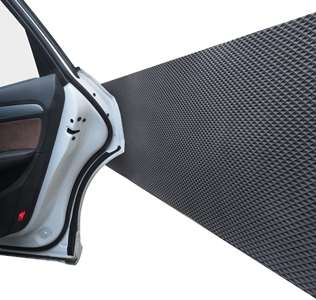 Another very handy tool to protect the car door from hitting the garage wall is a garage wall guard or garage wall protector or garage wall padding. It goes by these three names.
To install one of these, mark a spot on the wall where the car door comes in contact with the wall and stick it there using glue or screws.
If you want to park right next to the wall, make sure that the passengers are out of the car before you park. This gives the advantage of opening the door to its stop and evacuating the car easily. Check out the details of the product.
Gadgets for Protection from Hitting Garage Wall
If You've tried everything and you are fed up of hitting your garage wall every time you park your car and need a solution that would last. Then Good News for you, here we have some gadgets that make your parking easy and interesting:
Homebrite 77102 Park N Place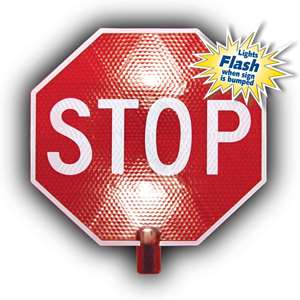 The convenient base of this particular gadget uses an adaptable pole with a red light that streaks when it touches your vehicle guard. It works perfectly for huge vehicles like SUVs and utility trucks as their size is hard to judge (exactly). You get a sturdy fiberglass design along with two batteries incorporated. The pole is flexible so you can adjust the distance without getting any dents or scratches. To see the latest price of this product click here.
Maxsa Innovations 37358 Park Right Parking Mat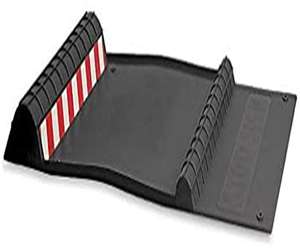 This parking mat is long enough to fit all passenger vehicles and keeps the garage and your vehicle from all kinds of damage. The anti-slip design prevents skidding and allows a hard mount. It has a built-in drip tray that keeps moisture and dirt from accumulating. It comes in 3 bright colors and includes a reflective strip that improves visibility for safe parking. To see the latest price of this product click here.
Maxsa 37312 Park Right Dual Laser Parking Guide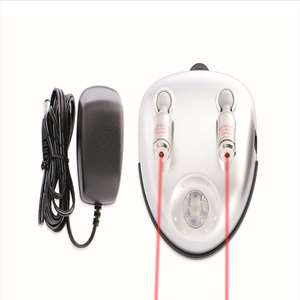 This parking laser helps in navigating small garage spaces and accommodates 2 cars simultaneously. The adjustable lasers will help you park perfectly every time. You can easily install these lasers with double tape or screws. As they detect motion up to 10ft. you won't have a problem adjusting the installation point. It works on batteries which means no hassle of wiring. Although the batteries are not included the requirements for Class IIIA Red Laser are met for performance and safety. To see the latest price of this product click here.
Car Door Protector Strips for Garage
How can you beat that? When it comes to car door garage wall protectors, a car door protector strip comes to mind. It is a rubber strip glued to the car door as a shock absorber. 
It is a great way of protecting the car door from directly hitting the wall of your garage and keeping it from scratches and dents.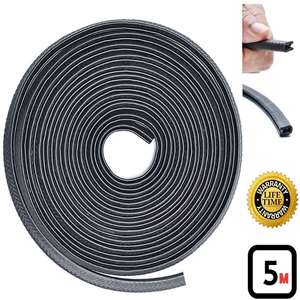 A great option in car door protector strips is Strongman Tool U Shape Rubber Guard Strip for Car Doors. It is a high-quality design made out of 37%EPDM which contains a higher proportion of rubber for extra durability. The weatherproof U-shaped edge protector withstands weather and all harsh applications. If you feel like it does not work for you, you can always return it and get all your money back as it comes with a lifetime guarantee. Strongman is a renowned brand so the durability of the product is definite.