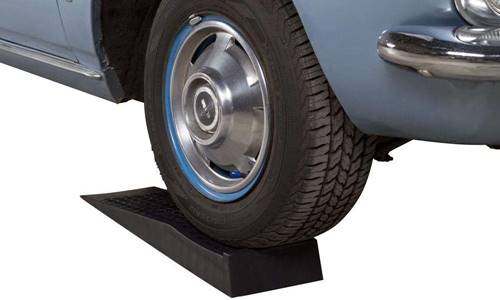 If you have a decent pair of car ramps, oil change, maintenance, and repairing becomes a lot easier than doing without it. There are different types of car ramps like for oil change, for driveways, etc. As easy as it sounds, purchasing the right equipment can always be intimidating if you are not sure what exactly you are looking for or if you have incomplete information. But don't worry you are on the right page, we have some tips for you to make the right decision while buying your car ramp.
Let's take a look at some Tips for Buying
Loading capacity
Knowing the weight capacity of a car ramp is vital as it might collapse during operation if it does not support enough load. Also, many vehicles have a non-uniform distribution of weight, it means that each side of the ramp might have to support a different amount of weight while loading. Always choose one with a high loading capacity to avoid mishaps. 
Ground Clearance
If your concern is to change the oil of your car then the distance between the car's base and the ground must be measured before purchasing car ramps. If the height of your vehicle is low and you end up buying a long pair of ramps which usually have a wide arch, it will damage the bumper and other parts of the car's body.
Storage
Storage is always the biggest concern when you are looking for ramps and other large pieces of equipment. Folding car ramps can ease you in that matter. They work perfectly while loading and lifting, once the job is done, they can fold into half of their original size, hence solving your storage problems.  
Material
Car ramps are available in wood, aluminum, steel, and other alloys. Each one has its pros and cons, but it is best to purchase an Aluminum one. The lightweight aluminum body makes the car ramps easy to handle and lift. Furthermore, aluminum has a natural protective coating on the outermost surface, which makes it resistant to any oxidation and wear and tear, hence it's the most suitable one for use in all kinds of weather. 
List of Top 10 Car Ramps
| | | | |
| --- | --- | --- | --- |
| | | | |
| | | RhinoGear 11909ABMI Car Ramp | |
| | | Trailer-Aid Tandem Tire Changing Ramp | |
| | | Rage Powersports Low Profile Car Ramps | |
| | | Nicky Nice Solid Steel Auto Ramp Set | |
| | | BUNKERWALL Tire Saver Ramps for Cars | |
| | | RhinoGear 11912 MAX Vehicle Ramps | |
| | | Race Ramps RR-30 Car Service Ramp | |
| | | Guardian KR36R Rubber Curb Ramp | |
| | | Tomioka Racing Super Slope Car Ramps | |
| | | Zone Tech Tire Saver Ramps | |
1. RhinoGear 11909ABMI Car Ramp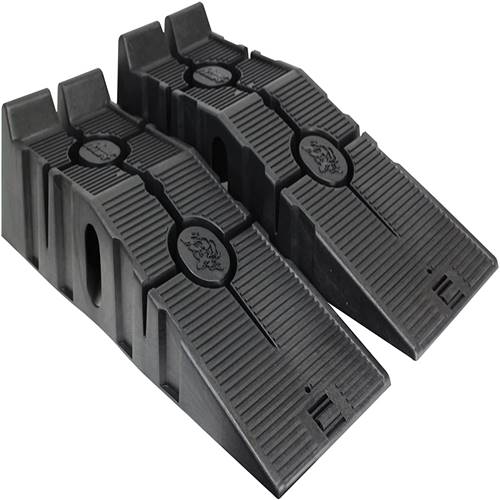 The unique structure of these ramps provides easy access under the vehicle without slipping or sliding.  With a weight capacity of 12000lbs and an inclination angle of 17 degrees, it works excellent for heavy vehicles with low clearance. The pair of ramps weighs only 18lbs, which makes it convenient for carrying and storing, even for small storage spaces.
2. Trailer-Aid Tandem Tire Changing Ramp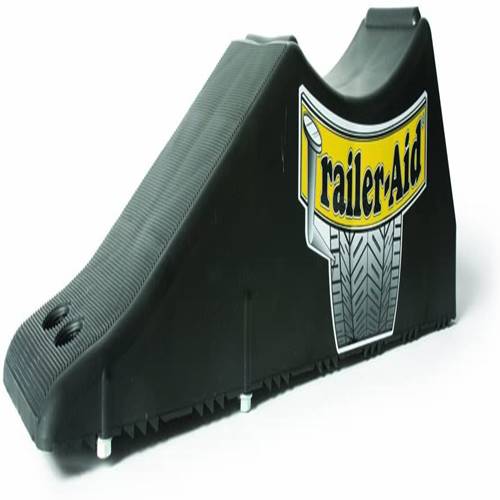 It is a versatile piece of equipment that provides a lift of around 4.5″ with a loading capacity of 15000lbs. Not only does this make it ideal for vehicles with low ground clearance but also help in oil changing and other repair work.
3. Rage Powersports Low Profile Car Ramps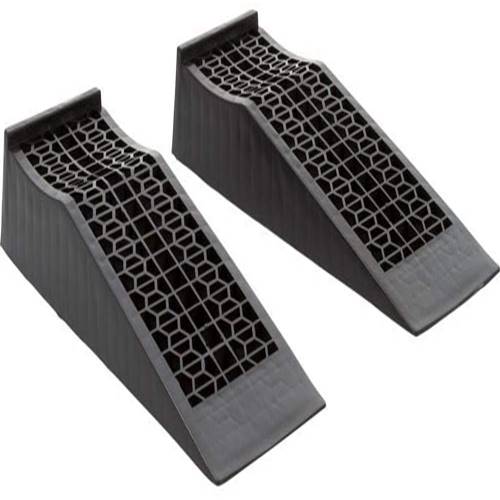 This set of ramps is made from heavy-duty plastic, which makes their weight capacity up to 4400lbs. With a 9-degree inclination angle, it works great for very low vehicles. The honeycomb-patterned ramps allow maximum traction and avoid any moisture to accumulate. These ramps do not fold although their grooved structures provide easy storage.
4. Nicky Nice Solid Steel Auto Ramp Set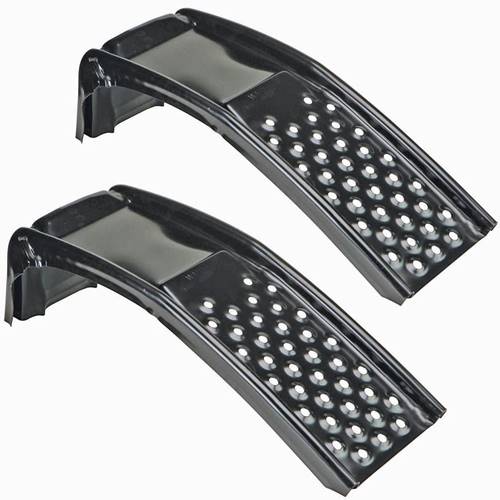 These steel ramps can lift vehicles to 9″ (inch), which makes it an excellent choice for car ramps for oil change. Each ramp supports weight around 2000lbs; combined they lift around 6500lbs, which is a good capacity for a car ramp. Excellent finish and punched hole surface provide maximum traction.
5. BUNKERWALL Tire Saver Ramps for Cars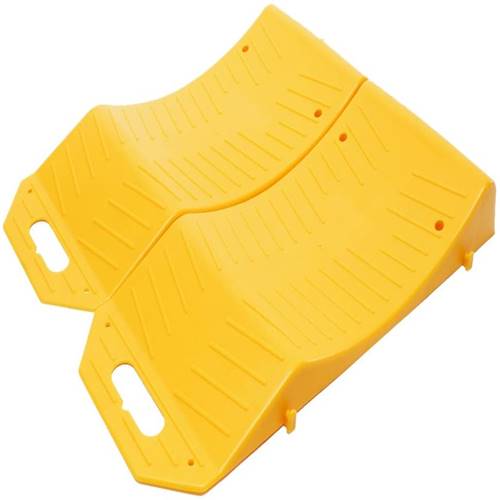 The polyethylene plastic body makes this equipment great for use in extreme weather as it acts as insulation, so you don't have to touch too hot/too cold ramp. The unique interlocking feature helps you create a join two ramps into one for wider tires. The curved and textured surface makes these ramps ideal for parking vehicles like cars, vans, and SUVs.
6. RhinoGear 11912 MAX Vehicle Ramps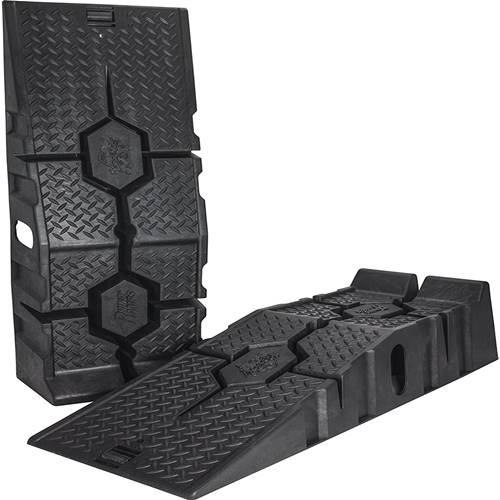 Designed to lift 16000lbs with a 17-degree inclination angle makes it ideal for low cars, vans, and other vehicles. The innovative non-skid designs make it great for working on smooth surfaces like a garage floor, etc. as it provides a better grip and does not slip. With the jagged texture and sturdy structure, another great feature of these ramps is their portability not only they are easy to lift, but they can be stored easily. 
7. Race Ramps RR-30 Car Service Ramp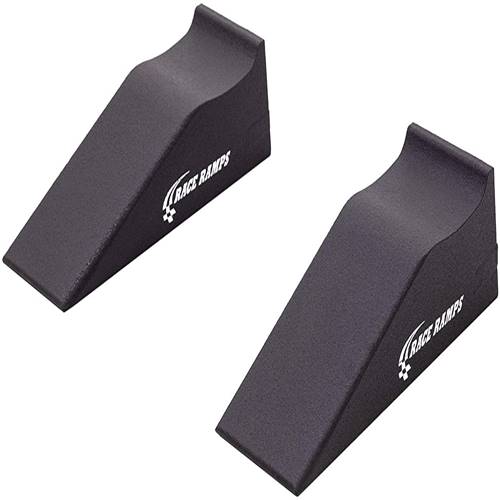 With a sturdy and reliable build, they can support weight up to 1500lbs, these ramps provide a lift of around 16.7 degrees that allows an 8″ tire to fit. The ramp body is made of dense foam, which is lightweight. Despite being solid and sturdy the foam body is a great insulator and avoids getting overheated in hot weather, hence it is easy to hold and transport.
8. Guardian KR36R Rubber Curb Ramp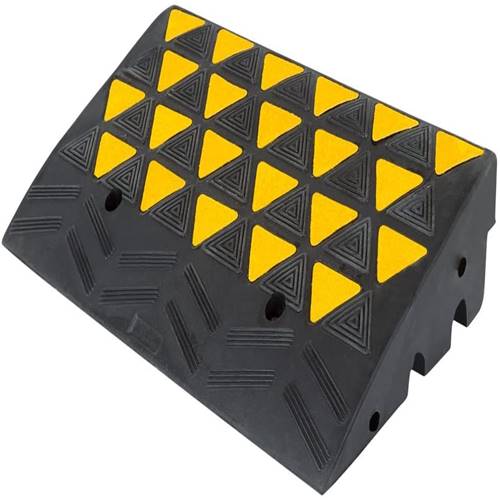 These car ramps for driveways are capable of supporting weight up to 60000lbs but also go a long way with its robust structure and high-quality rubber construction. The jagged textures allow a better grip, you can also permanently mount them with the pre-drilled holes if you are looking for permanent installation.
9. Tomioka Racing Super Slope Car Ramps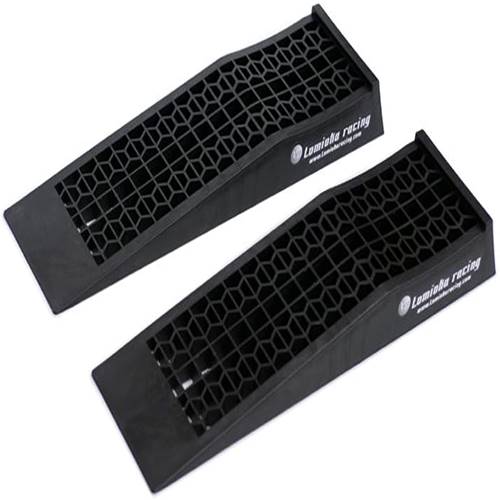 Tomioka Racing Super Slopes is the perfect choice as car ramps for low cars. The durable plastic design allows these ramps to lift weight up to 2.5," which works great for low vehicles. As they are sold in a pair, they are quite affordable and last long due to their plastic body with minimum wear and tear.
10. Zone Tech Tire Saver Ramps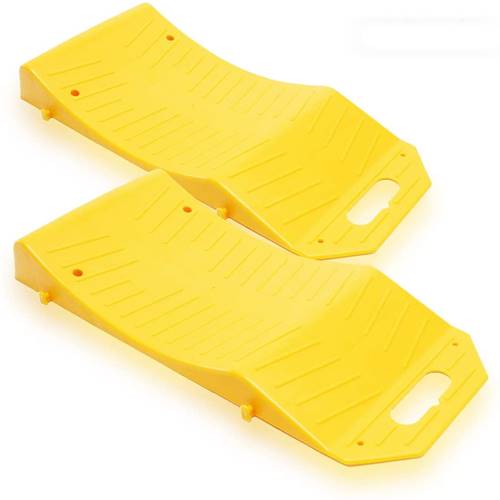 These ramps are made of plastic into a unique curved shape to provide grip for tires. Weighing only 5lbs, these high-quality ramps are easy to carry and use. Also, the vibrant yellow color provides better visibility. If you want to mount them for traction, there are four openings on the support rest, to help you do that.
Final Thoughts
Choose your car ramps after considering all your requirements and storage availability. Once you know what you are looking for then browse and search potential alternatives. Here, Nicky Nice Solid Steel Auto Ramp is an excellent choice if you are looking for a high lift, especially for an oil change. It has a very durable build and a lot more features that will make your car loading manoeuvre easy and efficient without much hassle. Make sure to purchase one with a high weight capacity as well as high lift if you are looking for car ramps for trailer.