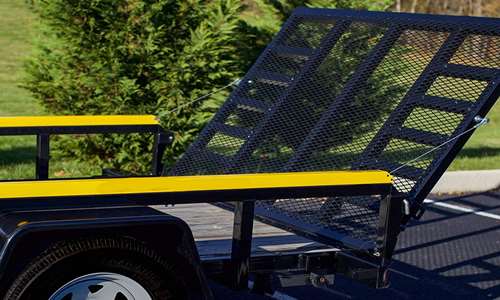 Tailgate is the horizontal gate at the posterior part of a car. This part is used for lifting and transferring heavy objects on the truck bed. This lift assist for tailgates uses hydraulic pressure which allows a smooth open and close of the tailgate. Tailgate lift assist is a mechanism that helps you to easily lift tailgate of your trailers and pickup trucks.
This action can seem very difficult at some times but tailgate assist makes it easy for always. Tailgate lift assist is quite important if you have to load and unload things on a regular basis and you are tired of lifting the heavy tailgate. The only purpose served by tailgate lift assist is the assistance provides in the lifting. Having one can help you out a lot especially if transferring heavy objects from ground to truck bed is a part of your daily routine (job).
Things to Consider When Buying a Tailgate Lift Assist
Buying a lift assist is not that hard, just look for the right things which would fulfill your needs and would last long.
Either it is an additional piece of equipment, but the ease of use should be your priority. Make sure that the tailgate lift assist is smooth so that a tailgate would lower and raise easily. If it gets stuck midway or moves roughly, oiling would not help as there must be an issue with the hydraulic system or, maybe the size is a misfit.
An adjustable tailgate lift assist will make your life super easy. Instead of cables on the side that only keep it in its place at the lowest and highest(closing) point. Adjustable tailgate lift assist is comprised of adjustable metallic steps that can be pinned in position for trailer tailgate lift assist. You can pin the gate at any angle you desire.
For vehicle equipment and body parts, corrosion can be a problem as it can wear them off easily which can lead to expensive repair and maintenance jobs very often. Look for weather-resistant and scratch-resistant material. It will last longer and work great for trailer gate lift assist.
Installation must be easy for a consumer-friendly experience. This saves a lot of time and effort.
Best Trailer Gate Assist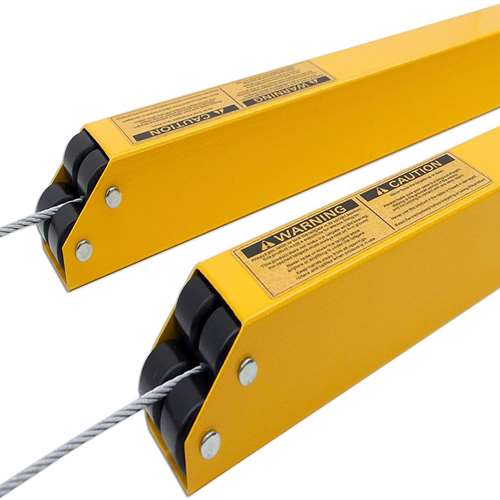 After research, we have got for you one of the best trailers gate lift-assist, which is Gorilla-Lift 2-Sided Tailgate Lift Assist. This lift assist is having high utility in terms of weight and structure. Its squared tube structure and side rails allow ease of attachment. You can easily install this on your pickup truck or any other kind of loader. Different tailgate loads require different weight capacities. It has an adjustable lifting force which can accommodate different weights (300 pounds limit). With its safe design, you can easily and securely transfer any load on the truck bed without an extra hassle.
How to Make Spring Lift for a Trailer Tailgate?
Spring lift for trailer tailgate is quite useful as it allows effortless lifting. DIYing your own spring lift trailer tailgate is quite easy and does not cost much either. You can build one at home with only an investment of $30-31$. You will need:
Eyebolts
2 (140 lbs.) springs
Rust-resistant safety bolts
Procedure
To build it, your need to attach the 140lbs springs on each side of the tailgate with the help of eyebolts that go almost half an inch in; you can use a drill for this purpose. To keep this safe, drill bolts in, at the point of attachment so even if the tailgate locks are open, it would not fall. The eyebolts hold the springs and the tailgate and reduce the effort required to operate it. 
How Do you Install a Gorilla Lift on a Trailer?
Gorilla lift makes the lifting of the trailer tailgate feel and seem quite effortless because of its structure. You can easily install it using a simple technique and some protective measures to ensure a safe maneuver. Here is what you will need:
Drill or impact
Needle nose pin pliers
Regular pliers
Some bolts and pins
Spring
Tailgate and its rails
Extra hardware including bolts and cotter pins
Procedure
First, lay down the rail on the posterior part of your trailer's truck bed. Make sure there is enough space to leave a 1/4 inch of a gap on either side of the rail. For easy rail placement just remember that the part where the brand name or website name is printed remains on the outer side. For drilling the rails in, mark points on 4 places on either side of it along with the trailer end. Remove the rails and drill in ½ inch holes on the marked position.
Once this is done, attach the rail onto the trailer using a 13mm nut. Before putting in the locking pin, loop in the cable that is attached to the spring. The spring should be long enough to through the entire rail so the open end could come out of the other end of the rail. The spring goes inside the rail and the washer and locking pin will secure that spring in one end of the rail. Now it is time to put in the top and bottom rollers in the rail for the cable to move about at a point. The installation procedures for rollers is the same (use pins and washers).
How Do You Make a Trailer Ramp Hinge?
Either it's a regular tailgate or an enclosed trailer gate, trailer ramp hinge is important as it keeps the tailgate in place either it is being used or not. You can easily make one at home with a couple of things without spending a large amount of money.
All you need are:
Metal rod and pipe
Marker and measuring tape
Saw (electric is recommended but manual one works the same too)
2 C-clamps
Welding machine
Procedure
Take the rod of the same length as the trailer is where the hinges are meant to be.
Take the pipe and mark 3 points on the pipe at an equal distance as you will need 6 same sized cylinders.
The next step is to cut up the pipe at marked points which will leave you with 6 same sized cylinders.
Take the rod and feed the pipe pieces to it.
Place the whole thing onto the trailer with the pipe pieces at both ends; 3 on each end.
Make sure to leave a slight gap on each side of the middle piece of pipe on either hinge so it can move freely.
Weld the pieces of the pipe on the trailer and to the ramp. Your DIY hinges are ready.
Final Thoughts
Tailgate lift-assist might seem like an appendix of the car; just an extra thing, but it has its significance. The whole process feels weightless because of the innovative mechanism, If you have to deal with loading and vehicle transportation and you do not have one, then get a tailgate lift assist now and make your life easier. For buy online right now Click Here.