Where to Put Jack Stands Under Car?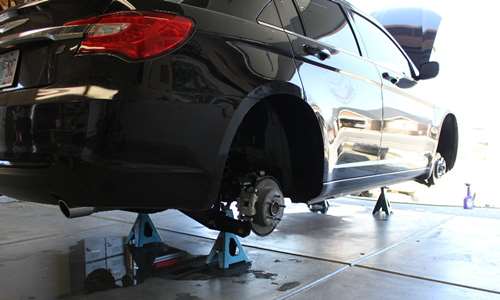 Have you ever found yourself in a situation where you got yourself a jack stand and a user's manual in your hand yet having no idea what to do?
This article will help you to understand take you by placing a jack stand under the car step by step and making life easier for you to car equipment.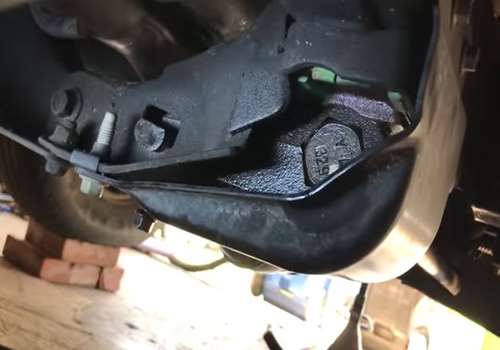 So the answer of Where to Put Jack Stands Under Car is:
The rockers are the point you ought to locate. The jack pads go there when you jack up the vehicle.
Place one jack stand below the cover of the torsion bar and the other one under the mounting point of the torsion bar cover.
Repeat the same for the other side of the vehicle.
Let's first talk about what a jack stand is and why it is crucial to have one.?
What is Jack Stand?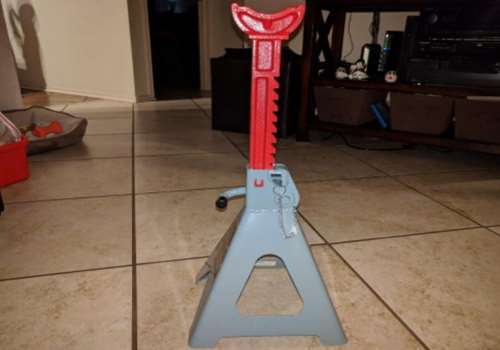 Jack stands are pretty simple, both in structure and functionality. Think of one as a tripod with a tower-like design to support a vehicle's weight when suspended.
Usually, two go under the car, but more than two are also used if the vehicle is more considerable in size. Place it under the axle or the frame when the car is elevated to provide support.
A jack stand goes under the vehicle once it's lifted (with a jack).
Why is a Jack Stand Important?
The primary purpose is safety. Sometimes when you are fixing things, you need space to work under the vehicle. A jack stand makes sure it stays elevated and gives you room to work.
(National Electronic Injury Surveillance System (NEISS) projected that 4,822 (100% male) people in the USA receive hospital emergency treatment in a single year for jack failure injuries.
Hence, you need to have. Think of it as a vehicle essential.
Bonus Tips
Uneven weight distribution can be hazardous. Use a small piece of wood to distribute the load; it's wise to deal with this problem.
Keep the jack under the car even if the stands are there just as preventive measures. Even if the stands fail, the vehicle will remain elevated.
Always shake the vehicle after jacking it up to ensure it is secure in its place and sturdy enough to begin working under it.
Jack Stand Recommendations
You'll find great recommendations to make the purchasing process less daunting, below are the some most useful jack stands you can rely on.
| | | | |
| --- | --- | --- | --- |
| | | | |
| | | Pro-LifT T-6906D Double Pin Jack Stands - 6 Ton | |
| | | Torin Big Red Aluminum Jack Stands: 3 Ton (6,000 lb) Capacity | |
| | | Torin Big Red Steel Jack Stands: Double Locking, 6 Ton Capacity | |
| | | EAZ LIFT Telescopic RV Jack | |
| | | CARTMAN 3 Ton Jack Stands | |
| | | TONDA Steel Jack Stands, 2 Ton Capacity | |
| | | Performance Tool W41022 3 Ton (6,000 lbs) Tool | |
| | | OTC (5372) Stinger 3 Ton Jack Stands | |
| | | Hein-Werner HW93506 Blue/Yellow Jack Stands, 6 Ton Capacity | |
| | | ESCO 10498 Jack Stand, 3 Ton Capacity | |
Keep on reading for Some Useful Information
Where to Put Jack under Car?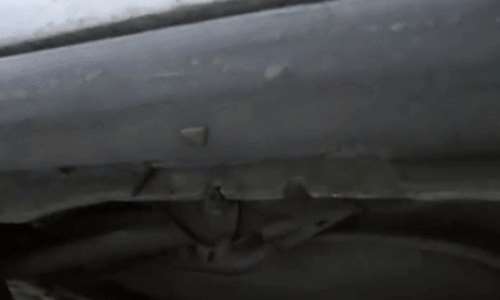 Here is something you should keep in mind, there is always a jack point in front of every rear wheel and behind every front wheel.
The positioning of these scores is pretty strategic, as you can find them next to the rocker panel. If you can't figure out what a rocker panel is, it's the metallic bar right beneath the door.
When you jack up the car from the front or rear side, it must be stabilized. Otherwise, the vehicle would topple over.
However, in some vehicles, you might notice two additional scores between the rear and front bumpers. So make sure you locate these carefully before placing the jack under the car.
Where to Put Jack Stands under the Truck?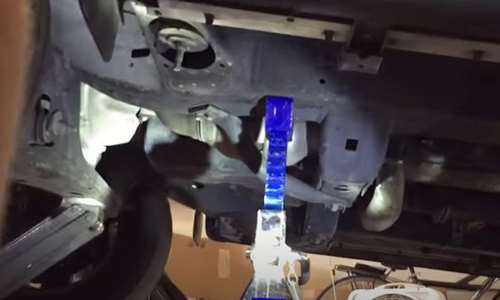 Put them right on the frame rails it is the best solid place. Do not put it on cross member or side support or under the bumper stop there or the frame bunk.
Where to Place Jack Stands on a Club Car Golf Cart?
The jack stands go under a cart or club car beneath the frame rails. The points are often marked where the jack goes as scores on the lower surface of the frame.
Yes! You read it correctly. Jack stands come for club cars and golf carts as well. These vehicles might seem petite but are pretty heavy, so a jack stand is a must for safety and convenience.
Related Article: Where to Place a Floor Jack