Where to Rent a Transmission Jack?
Transmission jacks ensure safe removal and installation of a transmission, gearbox or differential. Transmissions come in different designs, sizes, and weight. Therefore, they require special transmission jacks for their precise handling. Transmission jacks are expensive to buy and only serves a single purpose in a workshop or a car shop. Buying new transmission jacks poses as an expensive option for workshop owners and mechanics. This is where rental services come in with individuals opting to rent the transmission jacks rather than buying which is cheaper.
This article gives you enough guidance about where to rent transmission jacks and how to go about it. We recommend that you first have some basics about the type of transmission jack you need.
Here are the top 5 online sites where you can get transmission jack rental services.
| | | | | |
| --- | --- | --- | --- | --- |
| Name of Site | Website Address | Industry | Main Products | Location |
| NAPA Auto Parts Stores | www.napaonline.com | Cars, Trucks | Parts, Car Sale,Tool & Equipment | Canada, USA |
| Sunbelt Rentals | www.sunbeltrentals.com | Tool Rental | Tool and Equipment On Demand Rental | Canada USA |
| Autozone | www.autozone.com | Cars, Truck | Accessories Tools & Equipment | USA, Mexico, and Brazil |
| Pep Boys | www.pepboys.com | Cars, Truck | Service & Repair,Tools & Equipment | USA |
| United Rentals | www.unitedrentals.com | Cars, Truck | Accessories, Tools & Equipment | USA, Canada |
List of websites for Transmission Jack Rental
1.NAPA Auto Parts Stores
NAPA Auto Parts Stores offer affordable and reliable quality products in the car industry. These include replacement parts, equipment like transmission jacks, tools, and supplies.
The historical stores have over 600 outlets in Canada with a reputation of being around for 90 years.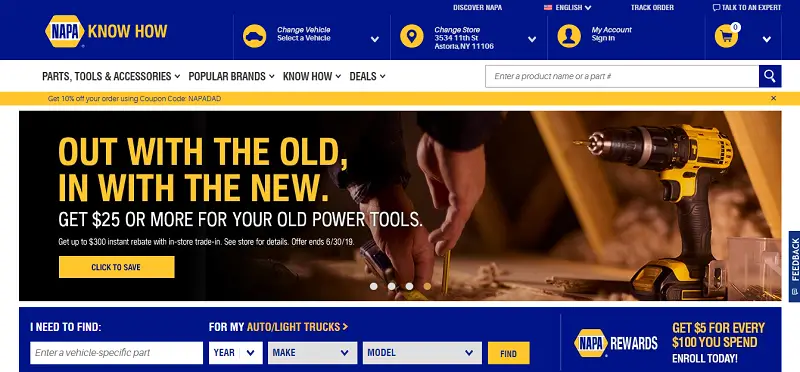 Some of the equipment in the stores include hydraulic transmission jack, low profile transmission jack, jack transmission adapter, and 2200 lb. low lift transmission jack. To acquire these products from NAPA you will have to reserve an online pickup at your nearest store. Alternatively, you can order online by giving the details of the product and delivery address. For this option, delivery charges may apply.
The most interesting part of their website is that you can make a transaction without creating an account. You will simply check out as a guest and track your order as a guest using your order number.
The company offers a trade in and trade up services. You can easily bring in your older equipment for a new one. The stores offer amazing discounts and rewards to clients and members.
2. Sunbelt Rentals
Sunbelt Rentals is an equipment and tools rental company located in North America founded in 1983. The company boasts being one of the largest in the region with over outlets and stores in over 825 locations. It provides commercial, industrial, and individual equipment rental solutions to its customers.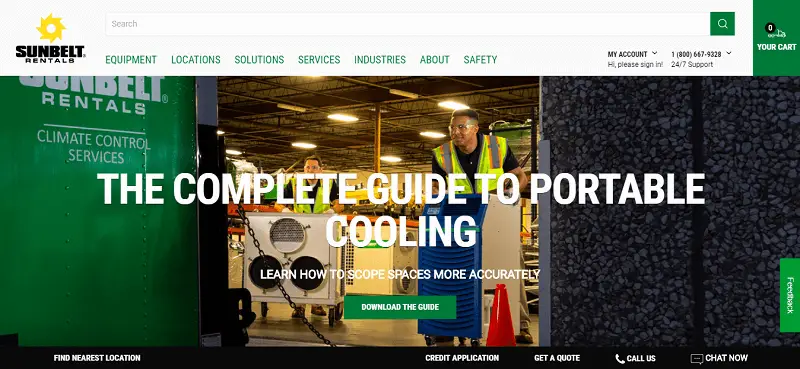 Sunbelt is involved in the rental of a wide range of equipment ranging from construction equipment, general tools and equipment, pumps and industrial service equipment. It also offers services in a workshop and industrial equipment such as high lift transmission jack rental. The company has an excellent customer service which will guide you through the whole process of securing your equipment.
3.Autozone
This is a leading company in the retail of auto parts. It offers different types of transmission jacks such as the big red ½ ton transmission jack, omega 1000lbs 2 stage transmission jack, Hein-Werner ½ ton hydraulic telescopic jack and TCE ½ ton double ram transmission jack.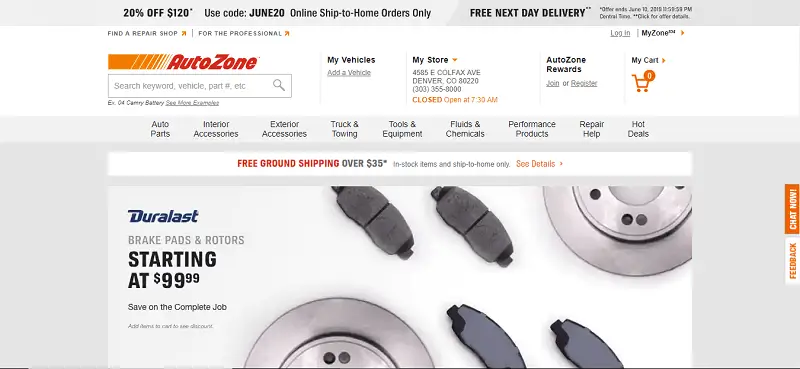 The company has a "Loan- A-Tool" rental service which allows you to get heavy duty equipment you need. The process involves making a deposit for the equipment, then get it immediately. The tool must be returned to AutoZone within 90 days in which your deposit is refunded. You can optionally keep the equipment and let you deposit serve as payment.
This site provides the best and affordable deals in transmission jack rental AutoZone and transmission adapter AutoZone. It offers fast and free delivery for your orders above 35 dollars. The equipment arrives in a day after the order is placed. You can also pick up the same day in the nearby stores.
4.Pep Boys
The company was formed in 1921 in Philadelphia with a capital of only 800 dollars. The brand is now one of the largest and well known in service and auto parts center in the country today. Pep boys company has focused on service development and today it owns more than 800 stores as well as over 7400 service bays. It provides service and equipment to over six million car owners and cars annually.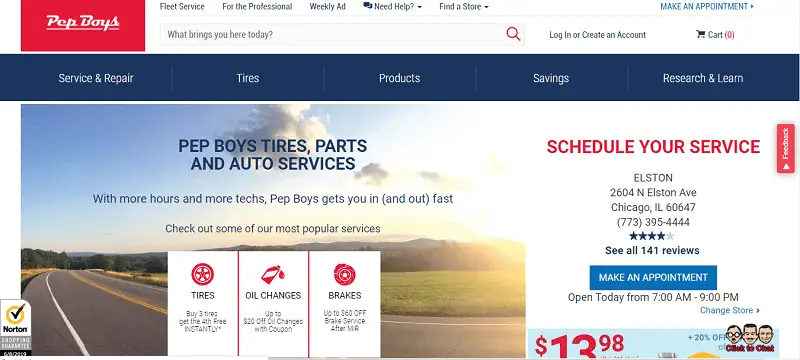 Among their jack shop accessories are bottle jacks, scissor jacks, motorcycle jacks, car jacks, and transmission jacks.
It gives 25 percent off for online purchase on selected items and accessories. Set up an online account for free, provide your shipping information or address and you are good to go. You can track your order through logging in to your online account. Another option after buying online is a pick-up in store. This allows you to order a product and pick it in the nearest store. Alternatively, you can visit their local speed shops for advice from professionals and shopping needs. The company also gives loyalty points on every equipment or product you shop.
5.United Rentals
United Rentals founded in 1997, provides diverse rental equipment for construction and industrial use across Canada and the United States. It specializes in services in heavy equipment such as heavy-duty transmission jack rental. It has operations in over 997 locations in US and Canada as well as over 14800 employees.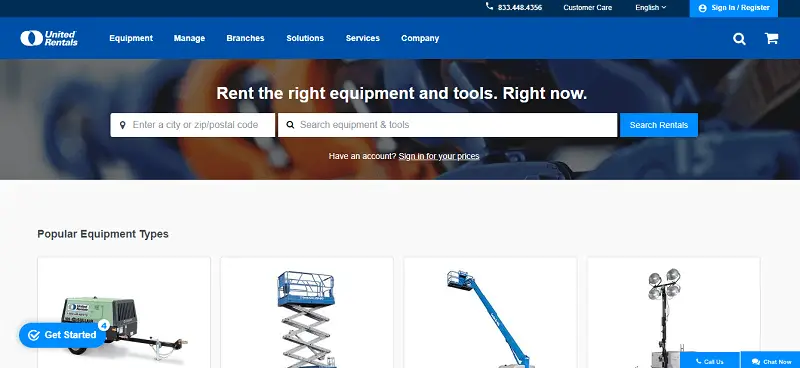 The company helps you track all your rented equipment and cost through your account. It offers the best equipment which helps cut down time and accomplish tasks efficiently and effectively. United rentals provide the rental protection plan in case of damage or unforeseen loses. Literally, the protection plan acts as an insurance policy. This plan is affordable and simple which allows you to pay less in case the equipment gets lost or accidentally damaged.
The heavy-duty transmission jack rental prices are determined based on your location, quantity and the duration you will use the equipment. Choosing a longer duration or a large quantity means higher charges and vice versa. It offers reliable on-site deliveries and services.
CONCLUSION
It is important to understand that the sites provided above are not exclusive. The companies represented by the above websites are not only specialized in transmission jack rental only. They are involved in diverse rental and sale of different types of equipment, accessories, and services. All the above-mentioned companies have different specializations, terms of service and methods of operation.