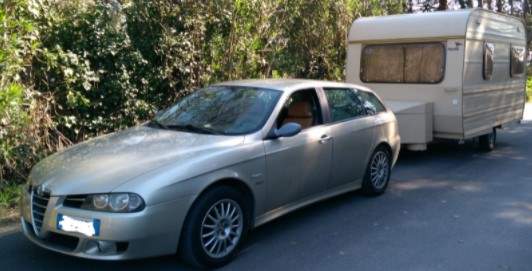 If you own a trailer or truck, you must be familiar with the trailer brake controllers. Let me make it easier for you.
What is a Trailer Brake Controller?
Consider a trailer brake controller as a small electronic device that goes in the tow vehicle's cab. It activates the brakes of your trailer by sending an electric signal even you apply brakes.
You can find one of these in the dashboard area of the towing vehicle. It helps balance the engagement between the braking time if the towing vehicle and the trailer slow down or stop. So, the real question you need to ask is, do I need a brake controller?
The article answers this question for you and provides you with everything you need to know about brake controllers what difference to the make for your recreational vehicle.
Why do I Need a Trailer Brake Controller?
Having no brake controllers for trailers often leads to accidents and crashes, making them a piece of essential equipment for you to have.
The concept of strain is crucial for you to understand to get why brake controllers are necessary. When you tow a trailer without a controller, the braking strain is on the towing vehicle only.
Think about this for a moment. Your trailer lacks braking capability, and you're driving at a speed of about 60mph on the highway. You hit the brakes The tow vehicle will stop immediately, but the trailer has no braking system.
The momentum will cause the trailer to keep moving, pushing the vehicle forward. It will increase the braking distance and may even lead to a crash.
When do I Need a Trailer Brake Controller?
If you have a small trailer with a surge braking system, you won't be needing a trailer brake controller. A surge braking system works by activating the brakes based on the distance between the trailer and the tow vehicle.
If your trailer has electric friction brakes or an electric hydraulic trailer brake actuator, you will need brake controllers for your trailer.
As these systems involve the distance between the two vehicles, it requires a controller to orient the braking system when and how much friction is needed to stop the trailer.
Do I Need a Trailer Brake Controller?
Do You Need a Trailer Brake Controller?
When it comes to brake controllers, the questions should be whether you need one or not, but if I will simply tell you W/O a brake controller there is NO braking power going to the trailer electric brakes.
You definitely need a brake controller, if you have electric brakes in your trailer. These do not only stop the vehicle faster but also avoid the collision due to the momentum build up in the trailer.
Braking power is the primary consideration when it comes to trailers. Your vehicle has to tow around 30% more than the weight it is rated at.
If you are on the go, but the ride is more of a stop-and-go journey, there is a chance you'll overheat the braking system. It will end up losing effectiveness.
Therefore, stopping something almost 25% above the trailer's weight would be pretty tough, and basically, it won't be a good idea due to safety issues.
The braking controller is a convenient piece of equipment. You will have to play with it a bit to learn controls and adjust it accordingly, but once you have done it, there will be zero worries about the whole braking distance situation for your trailer and tow vehicle.
Don't let my former sentence daunt you. The controls are simple, and you can easily adjust them; the user manual will guide you through setting up and changing the gain process. Sounds good?
If you are looking for the best electric brake controller, here are some suggestions.
Tekonsha 90195 P3 Electronic Brake Controller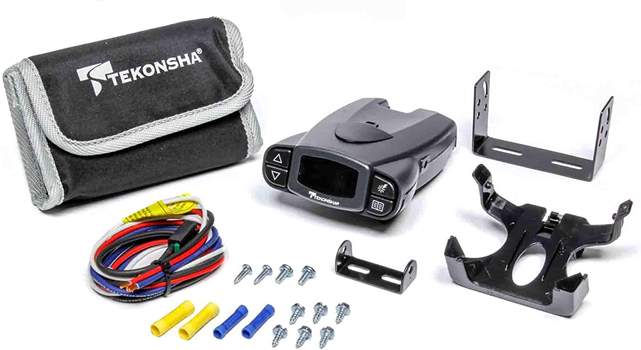 It displays battery, current, brake, output voltage, or any warning (if any), which is a pretty cool feature, to begin with.
This brake controller comes with pigtails that you can attach at the back of the unit and keep the wires on the other end of the car. One Tekonsha 90195 P3 can control four brake axles at once. See the latest price here.
Reese Towpower 8508211 Brake Control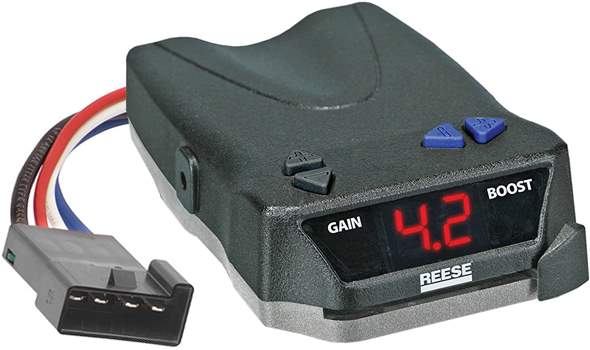 It offers a capacity of about 1-4 axle with an additional boost feature that increases the initial trailer braking.
I found the most extraordinary feature in this barker was its reverse battery control and how it didn't require any leveling for installation. After all, equipment installation with zero hassle is pretty attractive. See the latest price here.
CURT 51180 Echo Mobile Electric Trailer Brake Controller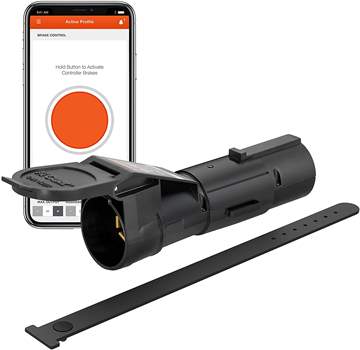 This controller is quite handy as the installation isn't invasive. You can fix it without any tools; plug it into a 7-way connector or connect it to a cellphone via Bluetooth.
Despite being easy to use, it's a pretty high-end device. With its triple-axis accelerometer, it delivers a highly responsive braking system.
It gives a capacity of 1-2 axles, which means 2-4 brakes, but it's completely compatible with anti-lock brakes, cruise control, and a low-voltage system, making it a pretty good deal. See the latest price here.
Does my F150 have a Trailer Brake Controller?
This is the question most people want to know. Ford F150 does not have a factory-installed trailer brake controller. Ford does not include it with the truck because every customer has a different requirement for a brake controller.
Therefore, not knowing the buyer's exact need for a controller, the Ford f150 does not come with a brake controller. Not every brake controller is alike. Each controller has different specifications.
Let's look at it this way. Some brake controllers work better with trailers with two axles, whereas some provide better performance with 3 or 4 axles.
Some controllers go off when the vehicle drives backward, yet some are proportional. Another difference is the price. There is a controller with $50 and ones that go up to$140.
If you are someone who hardly two your trailer, a $50 might work okay for you but for someone who has to tow now and again, a $140 one would be a better choice.
Therefore, it is you who decide what type of controller you'd need, so companies avoid a pre-installed brake controller.
Since towing needs might also change over time, brake controllers' manufacturers offer plug-in installation in their new models for non-invasive installation and ease.
Do You Need a Brake Controller for Trailer Brakes to Work?
It all comes to it again; you always need brake controllers, so there isn't much debate on whether you should get one or not.
Electric trailer brakes DO NOT work without a controller. If your trailer has an e-braking system, you will need a braking controller for it to work.
The reason behind it is safety. Many drivers ignore controllers, especially ones who hardly have to tow. Therefore, trailers that come with an electric braking system require controllers for sure.
Nonetheless, if your trailer has an integrated surge braking system, you'll do fine without a brake controller.
If my Trailer has Electric Brakes do I Need a Brake Controller?
As already mentioned above, the electric brakes of a trailer do not operate without a brake controller control.
Since the trailer needs to maintain a safe pace while decelerating, it becomes necessary for you to get a brake controller for the electric brakes. The brake controller identifies how much force is required by a trailer's brakes to securely back off and stop.
News Flash
If you have a trailer with an e-braking system and no brake controller, you aren't abiding by the law. If you have an accident that goes through an investigation and they do not find a brake controller in your trailer, there would be serious trouble for you.
Do I Need a Brake Controller for a Tent Trailer / Uhaul Trailer?
Yes! You need a brake controller for a tent trailer. The vehicle might not feel much difference while towing for a while, but once the brakes overheat/weaken, the trailer would be nearly impossible to stop in time.
Remember! You can drive up to 10,000 miles with no problem, but it takes only a moment to get caught in an accident, so better safe than sorry.
How do I Know if I Need a Trailer Brake Controller?
The user manual, a small booklet that comes with the trailer, will answer these questions for you. To know if your trailer needs a brake controller or not, you first need to figure out the type of braking system it has, which you'll find in the user manual.
According to the manual, if the trailer has an electric braking system, it's best to get a controller.
Can I Tow a Trailer with Electric Brakes without a Brake Controller?
Let's get the facts straight for a moment. Without a brake controller, the trailer electric brakes do not have any power. You must have a controller attached to your trailer with a harness that runs on DC power and brake input from your tow vehicle or truck.
The brake power, including the trailer's running lights, turn signals, and brake lights, must run via the trailer's seven-pin plug.
Do I Need a Brake Controller if I have a Tow Package?
You need to get a brake controller for a towing packing, and here is why: A factory-installed tow package will have engine and transmission cooling, a hitch platform, a robust frame for mounting the hitch, and a trailer towing wiring harness.
Therefore, if you have an electric braking system in your trailer with all the weight, you must get a brake controller.
Related Article: What is the Best Lift Assist for Trailer Tailgates
Related Article: 10 Best Aluminum Ramps: For Truck, Trailer, Pickup Truck