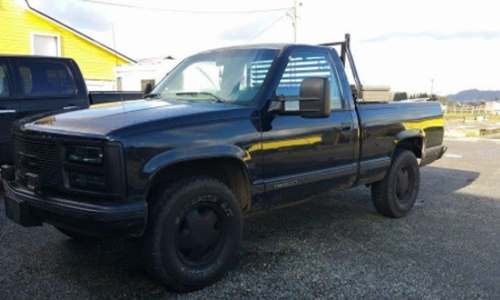 A few months ago, I was traveling to a hill station to spend my summer holidays with my Ford Ranger. Naturally, I had some luggage with me mounted on the cargo bed. Suddenly, a dog crossed the road, and I had to hit the brakes hard.
Thankfully, the truck did not come in contact with the dog. However, the luggage broke through the back window and almost injured passengers.
If my situation sounds familiar to you, you might need a headache rack. You may wonder how it can stop cargo from smashing rear windows, especially when we apply brakes at high speeds. 
So, let us have a quick overview of what is a headache rack and why do we need one?
What are Headache Racks?
A headache rack comprises a sort of metal, usually steel or aluminum. Its principal task is to protect the rear window of your truck.
After considering the mishap, I mentioned before; I think it is an essential accessory for any pickup. Also, it pays itself off pretty quickly. The amount of damage it can prevent and potentially save lives makes it a must-have for pickups.
Why do We Need Them?
As mentioned above, we need headache racks to act as a barrier for rear windows in our pickups. But why do we call it a headache rack?
It removes the headache you may have about cargo accidentally breaking through a rear window.
Have you ever wondered why cargo breaks through the rear window? Well, when we are traveling with cargo or luggage, at any moment we may need to apply brakes hardly. Let us share the secret tactic used by trucks. 
Trucks slow down, but cargo tries to move at high speed. It can cause cargo smashing the rear window and ending up in a cabin and potentially leading to more fatal accidents or injuries to passengers and drivers.
For example, it can hit the back of the passenger seat, which can cause injuries or even life loss. The broken rear window is also expensive to replace. 
Just Imagine for a Moment
There is some separate barrier, solid enough to meet cargo before it reaches the rear window. Good news because this description matches absolutely that of a headache rack.
It is a one-time investment that can prevent injuries and repair costs caused by accidents. You can also attach larger equipment to it. It can be a better alternative to a trailer.
But hang on for a minute, that is not all!
A headache rack can prevent burglars from breaking into your Ford Ranger via rear windows. It comes in handy, especially when you leave some precious items in the cabin. 
Many Headache racks also come built-in with brake lights. It comes in handy if the native brake lights of your Ranger are not pretty much visible to other drivers. Beware in mind that you have to hook them on your vehicle's braking system.
Headache Rack for Ford Ranger
Things to Keep in Mind when Purchasing Headache Rack For Ford Ranger
For purchasing a suitable headache rack, you need to figure out the rack which is compatible with your Ford Ranger. It is because headache racks come in different sizes, each suitable for specific models of the pickup which may or may not include Ford Ranger. 
Whether you are buying from a local store or an online store, you need to know if the brands offering them are leading up to the name. 
It will be even better if you have a friend or relative who has recently bought one for their Ranger. Identifying the company's reputation behind headache racks is essential. You can do this by checking reviews on YouTube or their store. 
Furthermore, try to avoid used or refurbished headache racks. We use them primarily as a piece of safety equipment that is durable. So, naturally, they will face wear and tear, and product life will gradually decrease. 
The problem with used and refurbished racks is that you do not have proper documentation about their safety factors and how many good years they have in them.
You cannot tell if the headache rack ever took heavy structural damage or whether it has low structural integrity. So, taking such a risk on safety equipment in favor of saving a few bucks, I would never recommend it. 
Few more things you should consider while purchasing a headache rack. It is easily removable in case of repairs or replacement. It should not block the rearview for distinct reasons. 
Also, it should not be heavy enough, so it does not reduce maximum cargo capacity and reduce mileage.
Finally, if you want a customizable headache rack to accommodate brake lights or taillights, then purchase one that can be mounted with them. 
I will prefer you not to buy those with no customization and without having to drill holes in them. Companies provide terms and conditions of a headache rack which tells about what it can reasonably protect you from and what it cannot protect. Do read them thoroughly before purchasing to facilitate a better decision.
We have listed a few racks from different brands to assist you, each having a unique set of features, durability, and price. All models are compatible with Ford Ranger. So, it comes down to what features you want. So, checkout features of some hadache racks for Ford Ranger which are:
1. ARIES 111000 Truck Headache Rack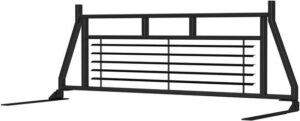 Aries classic headache rack offers a sturdy design to make sure your truck's rear window is well protected. The full powder coat finish protects from rust and UV rays without compromising the truck's appearance.
2. Backrack 10200 Safety Rack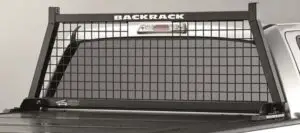 Backrack's headache rack maintains stylish looks while providing rear protection at the same time. It increases cargo capacity and does not vibrate at higher speeds. Its compatible design allows accessories to be installed.
3. Steelcraft 90001 Headache Rack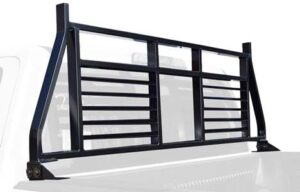 It is a stylish headache rack that is compatible universally and protects unmounted cargo from entering the rear window.
4. Guide Gear Adjustable Headache Rack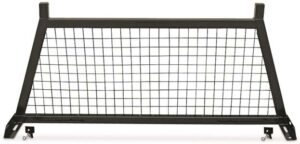 This simplistic headache rack is stronger than it looks and fits on most models. It has little to no impact on your truck's performance. It has an opening to allow users to see out of the rear window.
5. Westin 57-8005 HDX Headache Rack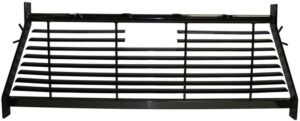 The Westin Headache rack secures your cargo by offering extra mounting hooks. It accommodates up to 4 custom accessories. The angled design keeps sunlight out and does not obstruct visibility.
6. AA-Racks Model HX-501 Headache Rack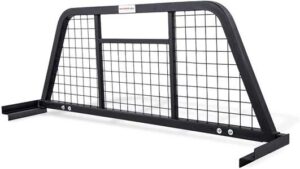 It has a flexible design by having multiple installation options. Provides day-to-day protection while shifting payload. Allows installation of extra gadgets.
How to Install Headache Rack on Ford Ranger?
You do not have to pay a professional to attach a headache rack to your Ford Ranger. It is usually easy to install if you follow the general instructions thoroughly.
But before moving on to the installation steps, you will need a few tools and accessories to carry out the installation. They are:
18mm socket, 18mm wrench, 8mm hex key, Ratchet, Torque Wrenc, Drill bit, Drill Motor
Some universal tips apply to most models. They are:
Set the rack on the rails of your ford ranger. Ensure to keep it aligned.
Now, attach it to the pickup bed by drill, clamps or mounting brackets.
Insert bolts or clamps and tighten them according to the manufacturer's instructions.
Make sure not to over tighten the bolts.
If you have to install brake lights, then run the wire from rack to braking system.
Make all connections using electrical wire. Consult the manufacturer's installation guide for further clarity.
Conclusion
Now, you are fully ready to hit the road with your friends without worrying about the rear windows in your Ford Ranger. For further queries, you can consult an automobile specialist.
Related Article: A Buying Guide to Aluminum Headache Rack for Pickup