From a general view and understanding, a saddle is anything used to prevent damages on the load or the equipment it is attached to. A floor jack a saddle plays the sacrificial protection role for both the jack and the load, but more importantly, it protects the chassis of the vehicle from dents and scratches. More often than not, the best saddles are made of rubber although they can be made of other materials like wood or metal. Most people have argued that metallic saddles, whether made of steel or aluminum, only protect the floor jack rather than the vehicle.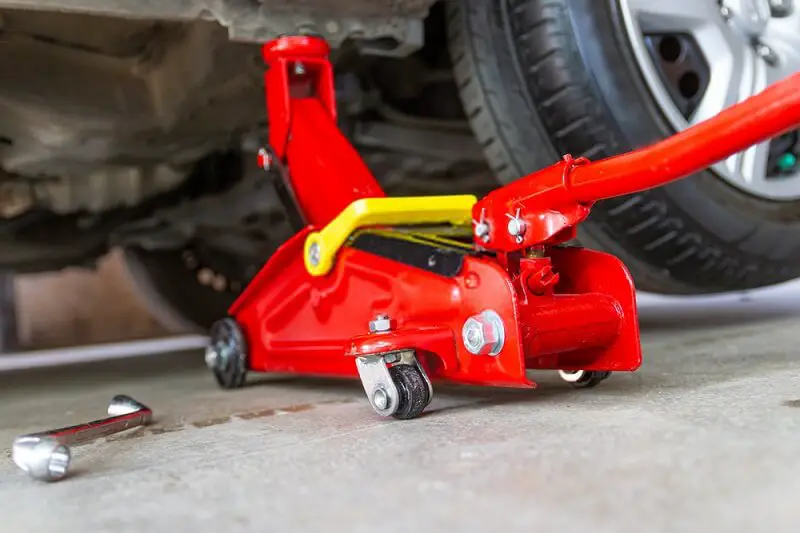 What is a floor jack saddle adapter? A saddle adapter is a pad designed and constructed in a way to fit on the vehicle's chassis by interlocking to prevent sliding or crumbling. The adapter as well protects the vehicle chassis from getting bent, pinched or broken. They come in different sizes, shapes, and designs. Most of the jack pad adapters are made of metal but are coated with some protective casing to ensure zero damage to the chassis.
Floor jack saddle extension is used to increase the normal height of a floor jack in cases where the maximum height of the jack is not enough. The extensions can be engineered by jack manufacturers or self improvised at home. The extension should be made from a strong material with the capacity equal to or more than the floor jack in use to prevent breakages during lifting.

You should note, the above three mentioned jack accessories can only be used on a floor jack with the removable saddle.
Let me Guess; now you have some ideas on floor jack saddle, where to buy? There are plenty of outlets all over the world where you can find these accessories. You can easily search on the internet to access most of the online markets. For easy access, you can search on amazon.com. In this article, all the floor jack saddles, adapters and extensions discussed are readily available on amazon.com.
Look, if you need to get all the stressful information you need about saddles adapters and extensions, I suggest you stay put and read along.
Now let us start with a list of some of the best floor jack saddle you should consider using for your floor jack.
A-List of the Best Floor Jack Saddles You Can Buy
We start by giving a general overview of the saddle properties.
Name
Properties
Compatibility With Floor Jacks
Price
Floor Jack Saddle by Lazzar's Floor Jack
Weighs 5 pounds
The diameter is 6.5 inches
Ability to hold a load of up to 5 tons
Fits in most of the floor jacks

Check Price

Floor Jack Saddle Adapter for rocker Panel Pinch Weld by Company
Solid steel construction
Powder-coated in black
Has an adapter ring for smaller hole jacks
Fits in most of the floor jacks

Check Price
Floor Jack Saddle by Lazzar's Floor Jack
How much weight can the lazzar's floor jack saddle handle? This floor jack saddle can handle weight up to 5 tons. This means it can be used for heavy-duty jacks as well as other floor jacks with a load capacity of below 5 tons. The saddle as well has a diameter of 6.5 inches, which makes it wide enough for more increased stability of the load.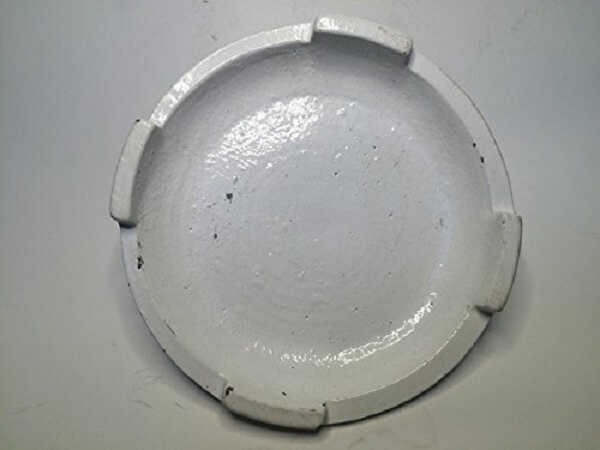 A 1-3/16-inch stem allows the saddle to fit in most of the floor jacks saddle hole. These include jacks from top manufacturers such as Hein Werner, Ajax, Blackhawk, Snap-on, John Deere, Napa, Grainger, Craftsman, Ultra pro. It is important to note the measurements are just an approximation
Floor Jack Saddle Adapter for rocker Panel Pinch Weld by DP & Company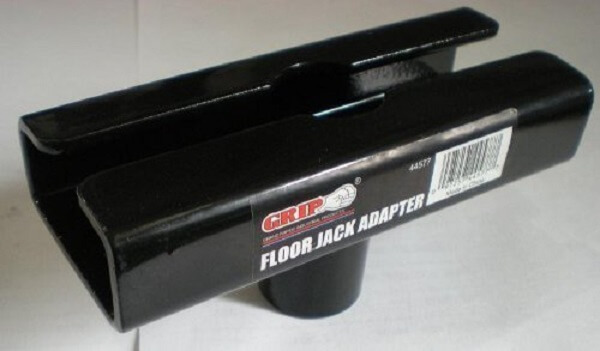 Let me guess; you have been looking for a strong and durable jack saddle adapter. This Jack saddle adapter by DP & company is what you need. It is 100 percent made of steel with the ability to fit in most of the floor jack. The steel construction makes it strong for various loads. The jack saddle adapter is designed to safely lift Unibody vehicles with any normal jack without damaging suspension components, pinch welds, or causing misalignment of chassis panels.
The equipment is very light, weighing only 1 pound and easy to fix. Additionally, it has an adapter ring to enable it to fit in small hole floor jacks. It is powder-coated in black to give it a sparkling finishing.
List of the Best Floor Jack Saddle Adapter
Jack
Properties
Compatibility With Floor Jacks
Price
POTAUTO Universal Aluminum
It has a large slot to fit most of the floor jacks
Have 2 strong magnets installed
Made of aluminum
Fits Most

Check Price

DEDC Floor Jack Rubber Pad Adapter Pinch
3-ton maximum load
Universal
Its diameter is 125 millimeters
Made entirely from rubber
Very Compatible

Check Price

Byenins Large Slotted Universal Magnetic Jack Pad Weld Frame Rail Adapter for All Model Cars
Fits model cars
Fitted with 2 magnets
Made of Billet Aluminum
Fitted with a soft nylon coating to protect vehicle chassis
Compatible with most low profile floor jacks

Check Price
POTAUTO Universal Aluminum Grooved Magnetic Jack Pad Jacking Puck Pinch Rail Adapter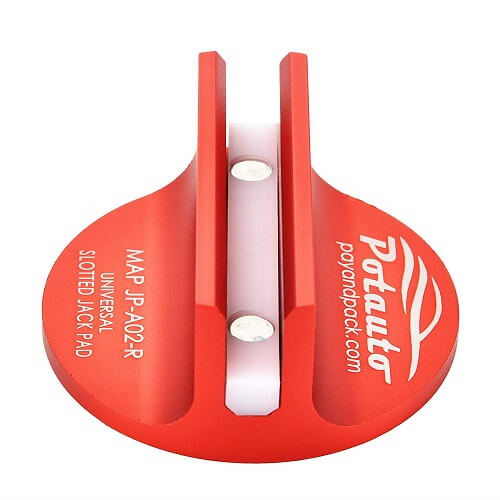 This adapter with its reinforced structural support at the corners and the base is very strong and durable. It is designed to fit the pinch weld of most vehicles' chassis without causing any damage to the body.
As if that is not enough, the jack pad comes with two installed magnets to ensure improved holding strength during lifting of the vehicles. the magnets make the jack pad adapter more safe and secure to use.
It is made of first-grade aluminum which is anodized in red or black. A plastic paddling insert is designed to cover the aluminum on the contact part to prevent damages to the pinch weld. It has a base diameter of 3 inches to form a broad base on the saddle. It weighs only 5 ounces.
DEDC Floor Jack Rubber Pad Adapter Pinch Weld Side Frame Rail Protector Puck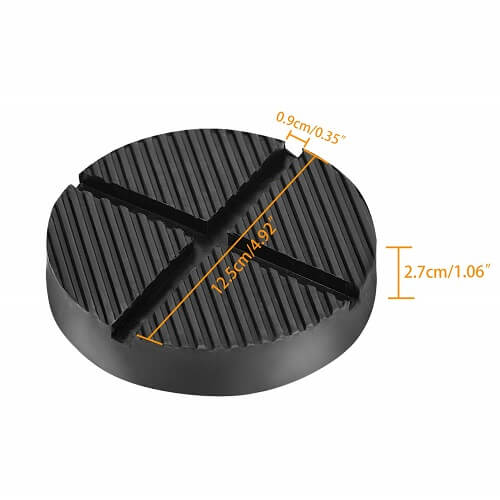 The DEDC jack adapter is made of durable rubber. What makes this so special? The rubber cushions the vehicle better than any other adapter and as well prevents crushing. It is made of soft rubber which prevents the frame rails of your vehicle from bending as well as maintaining the paint of the chassis. This cross slotted adapter is universal which allows it to fit most jacks and vehicles.

In diameter, it measures 125 mm and has a thickness of 26 mm. The adapter is affordable and available in most jack shops.
Byenins Large Slotted Universal Magnetic Jack Pad Weld Frame Rail Adapter for All Model Cars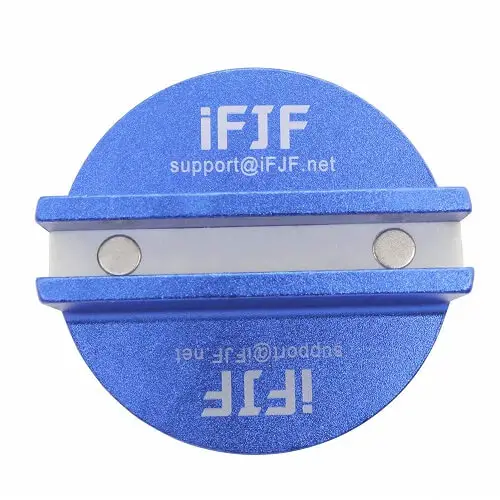 I own a model car, anything for me in store? Worry no more. The Byenins adapter has been designed and crafted in a unique way to fit all model cars. It fits the weld on most Unibody vehicles to allow jacking up or lifting with no damage to the rocker panel.

Amazingly, the adapter is fitted with two neodymium rare earth magnets to inject extra strength during the process of placing the jack and lifting your vehicle. The magnets have supreme grip unlike other magnets leaving no chance of sliding.

A pinch weld of at least 3 inches in any vehicle is a perfect fit for this jack adapter. It is machined from billet aluminum and anodized with a soft nylon insert to protect the pinch weld from dents and damages.
List of Floor Jack Saddle Extension
Name
Properties
Compatibility with Floor Jack
Price
Champ Floor Jack Height Extender – 5 inch
Properties
Has a height of 5 inches
Very strong
Easy to fix to your floor jack
Less compatible with most of the floor jacks

Check Price

Champ Floor Jack Height Extender – 2-3/4 inches
Has a height of 2.75 inches
Made of steel
Versatile
High quality
Less compatible with most of the floor jacks

Check Price
Champ Floor Jack Height Extender – 5 inch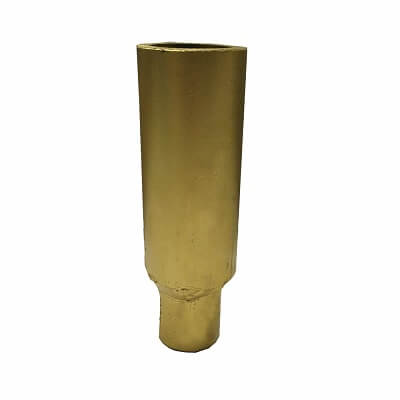 Most frequently, a floor jack lifts a vehicle to a height just below what you desire or need. The Champ floor jack height extender gives you this extra height you need to complete your task comfortably.

Think about this for a moment; this extender gives you an extra 5 inches to your floor jack. It may not be a perfect match for most of the jacks, so you will need to consider your jack's dimensions before buying it.
Champ Floor Jack Height Extender – 2-3/4 inches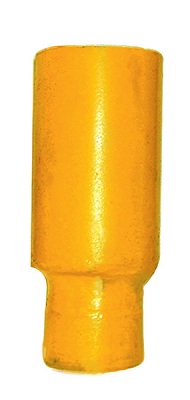 This extender serves to extend the height of your floor jack saddle by 2.75 inches. A floor jack with a maximum height of 24 inches fitted with this extender will be in place to lift its load to a maximum height of 26.75 inches. The extender is made of steel, which makes it very strong.

You will find it affordable and more convenient using this extender rather than buying a new and bigger floor jack.
Conclusion
Imagine what it could be like lifting your car safely without fear of causing any damage to the chassis or the nice finishing paint. The above-discussed saddles, adapters, and extensions give you this opportunity. If you need the best floor jack saddle, where to buy or any other information, then this made review has it all covered.

We highly recommend the use of engineered saddle rather than home ones. They are safe and secure to work with.