A couple of months ago, my family decided to go on a camping trip in the north. We had to carry luggage for four along with the camping gear, and it was pretty tough until I got the two sources of cargo, a truck rack, and a tonneau cover.
Getting a truck rack was a smart decision as it doubled the storage for my truck bed and added another layer of protection for the tonneau.
The addition of a tonneau cover contributed to better security of the cargo. Traveling with luggage and four people was a lot easier than before, as nothing flew away or got stolen.
Have you ever faced a problem close to that? You are in a never-ending worry of getting your stuff stolen or damaged. Forget about all of that as the hard work of research has been done for you already.
Here are some crucial considerations that will help you get the right thing for your truck bed. I also have some recommendations that I have used in the past, and they worked out pretty well.
You need to know if the truck racks you are getting would work with tonneau covers because not all truck racks are the same.
Let's get started!
What type of Truck Racks Work with Tonneau Covers?
There are two types of racks that you can easily find in the market; these usually go with almost all kinds of tonneau covers because they fit in the truck bed rail's stake hole, that are stake pocket truck rack and truck headache rack.
Stake Pocket Truck Rack
These racks work perfectly for pickup trucks, especially those with holes present in the bedrail already.
The best feature is that there are so many models of this type, so regardless of the size of the truck bed, short or long, you'll be able to get one that goes with your tonneau.
Truck Headache Rack
If you have to transport long cargo like canoe/kayak, a truck headache rack will be your best choice. A truck headache rack allows you to securely tie up all the cargo in place so they won't be hazardous to you.
Even if they are more suitable for oversized luggage, they still work with a tonneau cover which is brilliant if you are looking for maximum security.
For each rack, there is some pre-purchase consideration. Make sure to keep these things in mind before you choose a frame for yourself.
Important Things to Consider Before Buying
As far as my knowledge goes, there isn't any manufacturer that sells a truck rack and tonneau cover combo. You will have to buy each separately, but I think it's good to get one from a manufacturer specializing in it and create the perfect combo yourself.
If you are interested in getting a truck bed rack with a tonneau cover, buy the cover first. Getting that fits inside the bed rails and leaves stake pockets open will tell you exactly what kind and size of rack you can get in there.
Make sure to have the correct dimensions of your truck bed beforehand. A simple way to measure is: start at the bulkhead and go all the way to the tailgate for length. The tailgate would be the width.
The material is essential. The cover should be durable and robust enough to go a long way and be waterproof to keep the cargo from moisture.
Lastly, make sure the design you purchase is aerodynamic and adjustable. These two features are often overlooked but are extremely important. 
Not only will you be able to convey whatever, irrespective of the size, but it won't be a hurdle in your driving.
Truck Racks that Work With Tonneau Covers
If you are looking for an unswerving combo, a Thule truck rack with a tonneau cover will work out perfectly for you.
Thule Xsporter Pro Pickup Truck Rack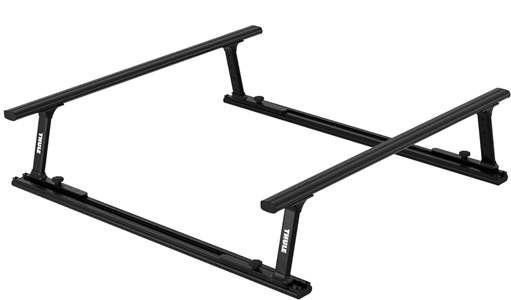 It is a truck bed stake pocket mounts rack that slides and adjusts according to the bed's length, so if you are somewhat unsure about the exact size of your truck bed, it is the one for you.
The installation is also pretty easy; it requires no drilling or cutting whatsoever, so you don't have to worry about invasive installation. Buy now in easy installments on Amazon.
ROSY PIXEL Adjustable Pickup Truck Bed Rack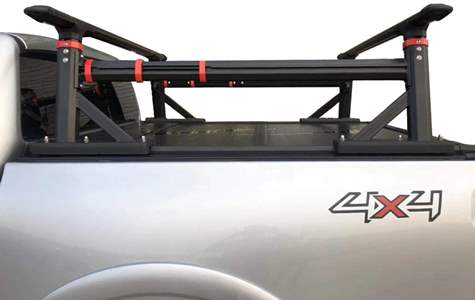 If your primary concern is durability and easy installment, this rack will be your best friend. It offers an aluminum structure with a powder-coated frame, which guarantees robust performance.
The 500lb weight capacity also works great for carrying bulky luggage. It's the best choice in kayak rack for trucks with tonneau cover. Buy now in easy installments on Amazon.
Headache Racks that Work with Tonneau Covers
For people who are looking to make a perfect combo of a headache rack with a tonneau cover, here are some top options for you that some experts also recommend.
Backrack 15004 Rack Frame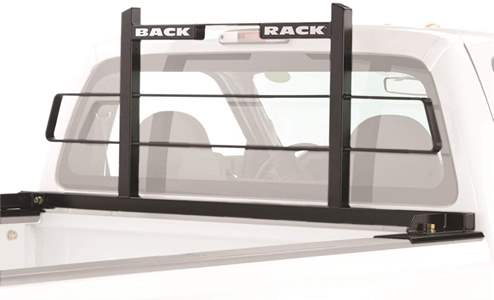 If you are on a seek-out to find a headache rack compatible with tonneau cover, this one should work out just right for you.
For Toyota and ford truck owners, it is the best choice as it's the best fit for those. The frame itself guarantees strength and reliability. Buy now in easy installments on Amazon.
Dee Zee Mesh Cab Rack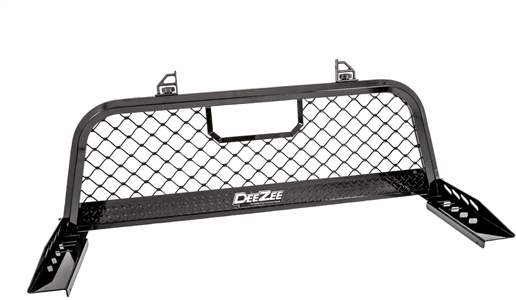 A Dee Zee headache rack is a great option if you transport hefty cargo as it is heavy-duty. The installation won't be much of a hassle as it goes into the already existing stack holes.
Making yourself a Dee Zee headache rack with tonneau cover would be perfect as this rack has a mesh-like structure with better visibility, so it won't mess with the rearview while driving. Buy now in easy installments on Amazon.
ARIES Truck Headache Rack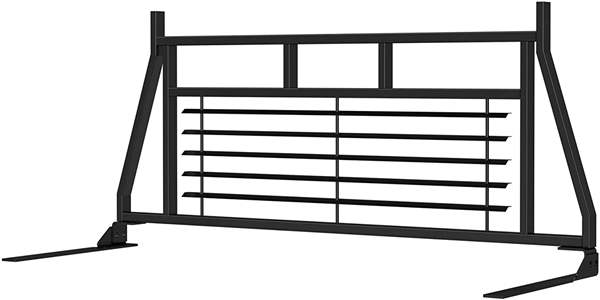 Either it's a headache rack or a simple truck bed rack with a tonneau cover, it would work great both ways. The structure is super stable and robust, so you don't have to worry about the weight of the cargo, and the installation isn't a big deal too.
The rack has all the necessary hardware for installation included in the package, which I think is excellent as you don't have to spend extra. Buy now on Amazon.
What Tonneau Covers Work with Backrack?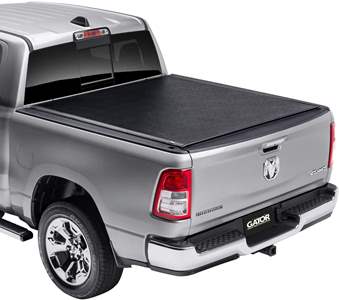 When it comes to BACKRACK with a tonneau cover, any cover that you can fit inside the bed rails yet leaves some room for stake pockets for the rack to function will work.
The Gator ETX soft roll-up truck bed tonneau cover is a perfect option to work with Backrack as it fits inside the bed rails. It is made in the USA hence the quality speaks for itself.
The rolling-up features allow you complete access to the truck bed, making it easier to load and unload cargo. Buy now on Amazon.
DIY Truck Rack with Tonneau Cover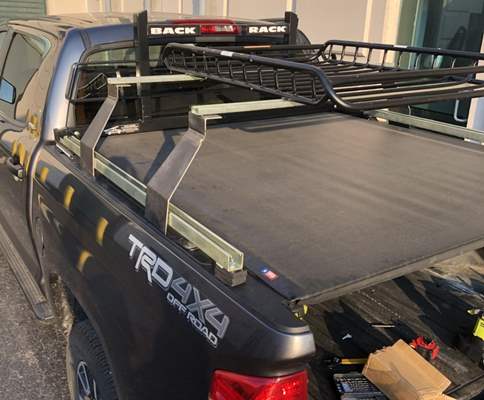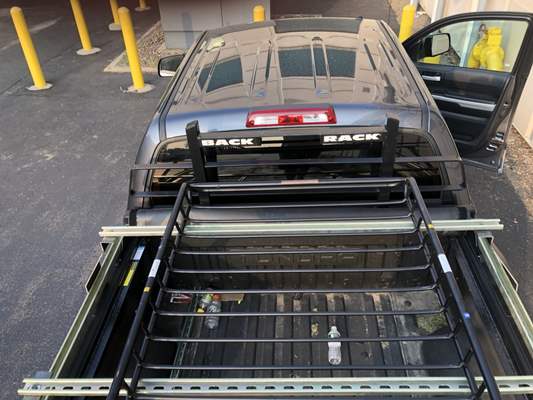 If nothing works out for you, there is always DIYing to save the day. I have an easy, quick, and not-so-expensive method to make your very own tonneau cover at home.
All you need is $190  for hardware like bolts, a drill, Unistrut, basket, side brackets, threaded rod, rubber pieces. I always recommend drilling and bolting rather than welding; it offers easy removal, and your truck bed's structure remains unchanged.
Related Article: Utility of Removable Ladder Racks for Trucks – An Ultimate Guide