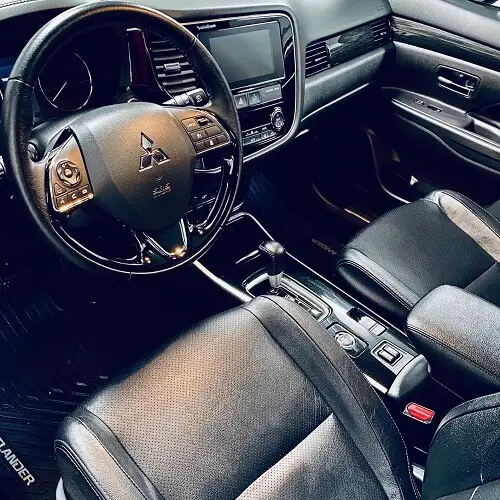 Cleaning is made simpler with the use of an all-purpose cleaner for car interior. Imagine having one product to serve all purposes, that's what an all-rounder cleaner is used for. 
Instead of cluttering your garage, with multiple cleaners, the use of only one quality cleaner for multiple and detailed cleaning of your car is label as an all-purpose car cleaner. 
The extent of car cleaning doesn't only revolve around the exterior. Still, the interior delicacies also demand the right amount of attention and care for your car's durable functioning.
Whether you are extremely fond of putting up the car at an auto show or an average person fond of treating his car, an all-purpose cleaner for the interior is all that you require for luminous appearance inside out of your car.
What to look for in the best all-purpose cleaner for car interior?
While making a choice, do you know what aspects of a cleaner should be considered? Well, we have over here a thorough guide for you to know all about car cleaners, so that you don't end up getting the wrong product for your car.
Surface friendly:
As the name indicates, an all-purpose cleaner works in total compatibility with each surface of the car interior. Ranging from seat covers, dashboard, glass surface, plastic, and metal to navigation screen, car mats, and door panels inside, the best surface cleaner for each item's car interior works.
Thus, the best cleaner is considered endless in its useful properties. However, you just need to make sure it goes well along with the paint as well. Try testing a cleaner on a painted surface before implementing it directly onto the car.
Dilute-able:
Most of the all-purpose cleaners work with a specific ratio of water along. It is so because the higher PH value adds to the risk of damaging the surfaces. Hence, most of the cleaners work in a fixed ratio of water dilution while some may work without it as well.
To put it simply, because most cleaners are concentrated, you can dilute the cleaner to avoid the risk of damaging the surface. However, if you want the cleaner to function more aggressively, you can use it without diluting it as well.
Damage Prevention:
An all-purpose car cleaner does the job to uphold leather and other car interior material to prevent them from damaging and discoloration. Cleaning the interior of your car is not a flex rather a necessity.
Parking your car under direct sunlight in summers can cause great wear and tear to the interior resulting in discoloration and cracks on the surface. Look for a cleaner that protects the dashboard and relevant surfaces from harmful UV rays and provides a sheer and brighter outlook.
Prevent Health Problems:
When a car remains enclosed for a longer period, the interior becomes quite suffocated. An all-purpose car cleaner enables a continuous circulation of fresh air.
If u haven't cleaned your car for the longest time, it facilitates germs, bacteria, and other harmful organisms to circulate in the enclosed environment. A thoroughly cleaned car interior can work as a repellent, thus inhibiting the process and is likely to save you from many health hazards.
Facilitate Safe Driving:
A few cleaners work perfectly with the glass surface. Most of them still leave stains even after multiple repetitions. Using an all-purpose car cleaner facilitates better visibility for the windshield and both side and back mirrors. Hence using the best cleaner for your car interior can help in reducing your risk of getting into road accidents.
Deep cleaning:
A multiple purpose car cleaner provides a more thorough deep cleaning as compared to other single-purpose cleaners. A multipurpose cleaner smoothly wipes away all the dirt, dust, oil and leaves the surface with improved nourishment and smooth texture.
Comparatively a single purpose cleaners are restricted in their usage for one item alone. As the engine of the car demands lubrication to function properly; likewise, the car's interior demand nourishment from the cleaner for improved longevity.
No Residues:
Most of you might be allergic to car cleaners leaving sharp fragrance or bad odors along with a greasy residue behind. This is not what happens with an all-purpose car cleaner. Easy to clean and quick to wipe the versatile car cleaners do not leave oily residue behind and provide a fresh finish to your car's interior.
Versatile Usage:
When we talk about all-purpose car cleaners, it includes the versatile usage it has. Ranging from deep cleaning, protection against UV rays, and discoloration to better visibility and being nontoxic, a multipurpose cleaner for car interior is compatible with the exterior. You can also use it to wipe your tire rims and other details for a sheen and sheer outlook.
List of best all-purpose cleaner for car interior:
Now to make the process fairly easier for you, we have come along with a list of products that have worked amazingly in their cleaning properties. Instead of junking up space, these cleaners can eliminate your need to have a distinctive product for each task. There is a reason for them to be known as all-purpose cleaners for car interior. Have a look through these products:
Meguiar's D10101 All-purpose cleaner:
If we investigate its features, this product works ideally in reconditioning all interior surfaces. Moreover, this cleaner is adjustable as per your requirement, which means it is dilute-able.
Depending upon the type of functionality you demand, the exact ratio for dilution may vary. It is advised for mild action to prefer 10:1 (water/cleaner) and 4:1 (water/ cleaner) for aggressive functionality.
This product comes with VOC free capability, which signifies its safe usage. Most car cleaners emit hazardous remains, but VOC free cleaners are safe and easy to use, even on touch sensors.
This cleaner works well for the almost entire interior of your car but doesn't go well along the painted surfaces. So avoid using it on the car body or test a small spot before applying it to the car.
Are you concerned about its limited usage? In comparison, this cleaner works like magic to clean tires, rims, and dried out dirt. Hence, if you are thinking to get this product to save up both time and money, just know that it can work for both interior and exterior except for the painted bodies.
Click Here to See the Latest Price of Meguiar's Cleaner
Chemical Guys SPI22016 Total interior cleaner:
A total interior cleaner works with more power and works in total compatibility with every part of your car interior. While many other car cleaners may seem to do the same job of cleaning and wiping stains and dust off the interior but most of them leave behind a protective layer for UV rays.
As harmful UV rays cause great discoloration of the car interior, this product comes with a dual cleaning process and protects the interior from harmful UV rays.
Since the product comes with a naturally sensitive formula, there exist no additional need to dilute it before usage. Due to the sensitive property, this cleaner works efficiently in cleaning all sensors and car head without damaging them.
Most of the cleaners with high PH value don't work well for car mats, rubber, and leather. Still, since this CG cleaner is innately sensitive, it is not likely to remove very harsh stains. Yet, it can help you clean the entire interior with an OEM finish by using a single product only.
Click Here to See the Latest Price of Chemical Guy Cleaner
Also Read : How to Fix Sun Visor – Easy and Safe
How to use all-purpose cleaner for car interior?
Imagine having a product with great compliments, creating hype all over the internet, but not getting the same results on its usage. One possible reason to get into your way could be your lack of information on using that product.
Similarly, the process goes with car cleaning as well. Having the right product should not be the only aim instead of knowing how to utilize it to hold great importance. Now that you have known a lot about all-purpose car cleaners look through how to use them for car interior.
All the stuff you might need includes a vacuum, all-purpose car cleaner, and microfiber towel to wipe away the excess. Now let's get into a detailed process for how to clean the car interior.
Car Matts:
Begin with de-cluttering your car to make the process easier. Remove the excessive dirt and other personal belongings from the car. Starting with the car mats, there exist two types, and the cleaning process varies for both. If you have rubber mats, then primarily rinse them.
Spray the all-purpose car cleaner on the mats and rub them with a carpet brush unless they are completely clean. Rinse them again and wipe them off with a microfiber towel and let them air dry.
Now, if you have fabric mats, start with vacuuming them to suck the dirt out. Spray an all-purpose car cleaner and clean them using the same brush.
Instead of rinsing them with water, clean them with a wet towel, and your mates are renewed.
Also Read : How to Prevent Dog Scratching Car Door
Dashboards:
Start with vacuuming the entire car by moving the seats back and forth to remove all dirt particles.
Now With the help of a soft bristle detailing, dust off the entire dashboard by starting from the upper surface and then coming down below.
Another alternative to this brush is a cleaning gel used by sliding it onto the surface. It helps remove the dust without causing minor scratches to the digital screen or anywhere else on the interior.
Using an all-purpose car cleaner, spray it over the entire door jamb and wipe the spray by using a microfiber towel to get these spaces all cleansed.
Headliner:
If you have staining over the headliner, a car cleaner can help you remove that as well. Use a soft bristle brush, because you may not want to damage the surface.
Spray the multipurpose cleaner over the brush's tip and scrub the targeted area in circular motions, unless the stain is removed. Wipe the excessive foam by using a wet microfiber towel.
Car seats:
Before cleaning, you must know car seats vary among the two types as well. Whether you have upholstery or leather seats, the cleaning process differs for both types.
If you have upholstery, clean them by using an upholstery cleaning towel along with an all-purpose cleaner. If you have leather seats, it is preferable to use a leather cleaner. Spray it all over the seats and scrub them using a leather supported brush.
Repeat the same process for cleaning the steering and wipe away the excess with a clean microfiber towel.
Interior trim and plastic:
If you don't have any scratches over the side panels and you simply need to clean them, start with spray an all-purpose cleaner on a cleaning pad.
Clean the entire surface by using the same towel and gently scrub the surface unless all the dust has been removed.
Now, when the entire interior has been thoroughly cleansed, finish the process by spraying an air freshener to refresh the car environment.