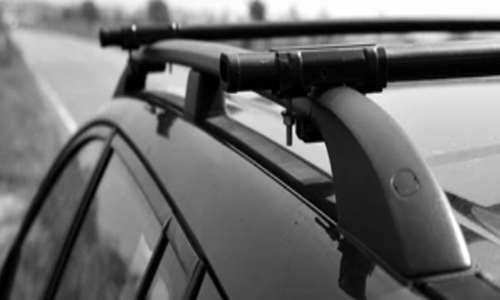 Imagine yourself trying to go for an adventurous rocky ride with your friends. What to do if there's more gear to fit in but no availability of space in your car?
Nothing disappoints more than vanishing space in your car. You might try to mount luggage on the roof. But what if there's nothing to provide support and security? Well, it's time to realize that you need crossbars for your car.
Like any other system in your car, crossbars are an essential requirement for a roof rack system. They play a crucial role by providing support and security to the material you place over it.
When we talk about crossbars, these are usually two extended bars that run across the width of the vehicle. These crossbars then serve as a mount for all the gear that you put over the roof. Thus these are essential for the safe transit of the luggage.
Apart from knowing their basic purpose, in this article, you are going to understand why crossbars are important and a guide to add these to your car as well. 
Do You Need Crossbars on a Roof Rack?
As simple as the answer could be! Yes, you need crossbars for a roof rack. It is so because roof racks alone don't suffice to carry heavy objects. Therefore, you significantly require crossbars in order to provide strength and stability to a roof rack.
In case of extra load and luggage, roof racks become more prone to causing extra aerodynamic drag. Thus, for improved balance, strength, and stability, crossbars are an essential requirement for your roof rack system.
Here I found the Best Roof Rack Cross Bars for You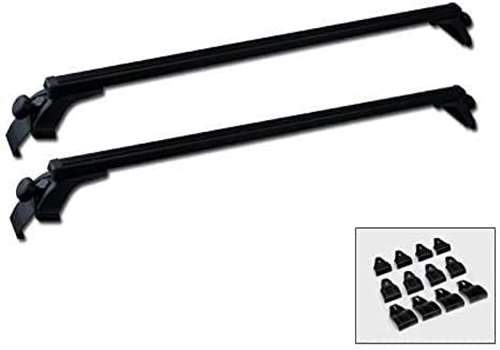 The MPH brand gives you the best crossbars made of lightweight aluminum that are ideal for various car types, i.e., Cars, SUVs, etc. These bars have come with the ability to get adjusted in different sizes. It fits perfectly on the naked roof with no factory side rails.
These are super affordable. Last but not least, the product is relatively easy to install and lasts a long way. I suggest you must give it a try! Click Here to See more details and Price.
Now come to the Universal Roof Rack Cross Bars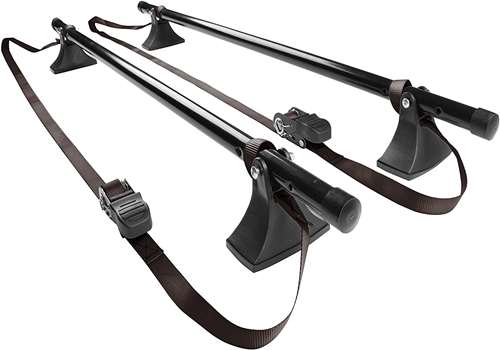 This Seah Hardware Universal Roof Rack Cross Bar is the most cost-effective solution for your car without side rails. These crossbars come with additional straps that go through the door frames and thus attach the crossbars to the roof.
The product is completely waterproof (including straps). Moreover, it's pretty affordable and provides real value for the money. These crossbars are very easy to maintain and are highly recommended. Click Here to See more details and Price.
Where to buy Roof Rack Cross Bars?
As online shopping is highly trending nowadays, it is quite simple to find relevant platforms. Online shopping provides both ease and comfort. Thus, it can help you buy roof rack cross bars in an instant.
One of my favorite and reliable sources is amazon and get my favorite products in almost no time. Just go to one of the above links and buy it now.
Thus, a simple and efficient method indeed, with no extra hassle or complexities.
Are Roof Rack Cross Bars Universal?
No, all crossbars are not universal. I know what you might be thinking. But wait! Let me tell you that it's mainly because all crossbars do not fit the factory set points.
Factory set points are the already marked points for attachment of crossbars. Some externally made crossbars hardly fit into already mounted points.
However, there are some other types of crossbars that fit in the rain gutter. So, you can say rain gutter crossbars are universal as every type of car has rain gutter for sure.
How to Install Roof Rack Cross Bars?
Sensing your desire to know how to install crossbars, here is a complete step to step guide for quick and easy installation of crossbars to roof rails:
Before attaching crossbars to the roof rack, remove the screws from the ends of the crossbars as it enables you to add supporting clips to the ends of the bars.
Add extended clips at each end of the crossbar. Make sure you have added the correct clip to the respective crossbar. How to know you have placed it right?
Well, a precise method is to notice if clips properly coincide with screw holes. If they aren't, try by interchanging clips at alternate ends.
Once you find the right match, tug in screws with the help of a simple screwdriver. It is preferable not to overtight the screws. Instead, it's better to check the placement before you tighten the screws rigidly.
Extend the crossbars to the full length. Lay one end of the crossbar at the roof rails and adjust the other end as well. Analyze the placement and functionality with the help of a quick overview.
Once you get done and feel satisfied with the placement, take off the crossbar. Now tighten all the screws with the help of a screwdriver. 
Finally, lay the crossbar against vacant holes of the roof rail. Attach the crossbar to the roof rail with the help of a fastener and washer. If you are unable to locate screw holes, use a handy mirror to spot the exact point.
With the help of a ratchet, now, tighten all the bolts of the roof rack and crossbars. If you are done with the first bar, repeat the same procedure for the second bar as well.
With no changes at hand, install the second bar and test the quality by putting on some luggage. Once done, your roof rack system is ready to mount the heaviest gear.
Related Article: What Type of Roof Rack do I Need?
Related Article: Can I add Roof Rails to My Car?