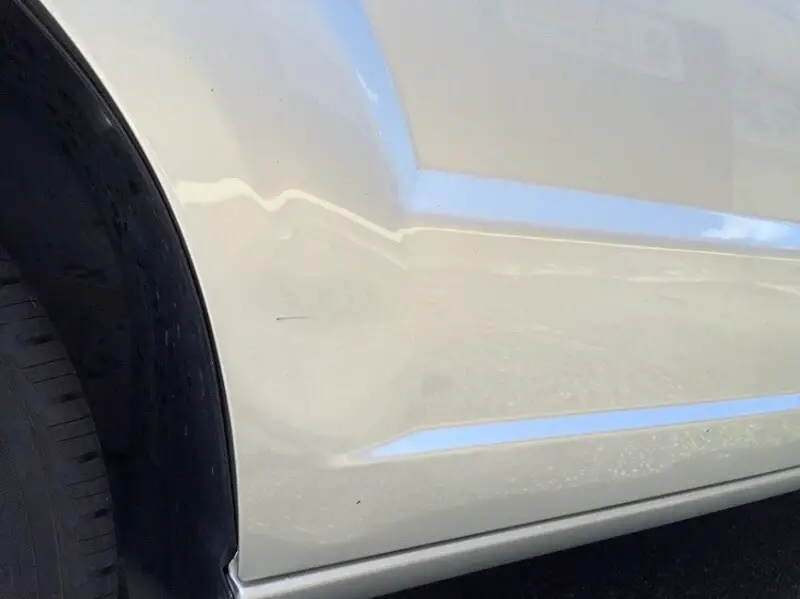 Looking for the right polishing compound can be overwhelming, given how much options there are in the market.
You get to hear each one of them is top of the class best product of its kind, but how can you know for sure? If you are into finding it out, keep on reading.
Despite the whole technology boom, car body paint is still quite likely to get damaged by the environment. It can be a mere scratch or dulled pigment due to oxidation.
A vehicle can use proper cleaning now and again for that brand new shine that you experienced when you first bought it. Hence, you will need a polishing compound, not just a rubbing one.
Either the vehicles brand new or a used one, a polishing compound can make a huge deal of difference in the car's aesthetics.
It will be your complete guide to polishing compounds, their uses and benefits.
But wait – there's more
Following are some of the consideration you will need to keep in mind when buying a polishing compound:

What to look in the best polishing compound for a clear coat?
S&S Remover
It is specific type of polishing compound. A scratch can be of three types, fixates, improvable and unfixable. The first two types only penetrate the clear coat, and sanding can fix them.
However, you still might be able to notice some swirls when the sunlight hits the surface. Therefore get a clear coat polishing compound that is Swirl and Scratch remover.
Another benefit of an S&S remover polishing compound is that it forms a durable layer of a clear coat on the paint and prevents the swirls. Hence, if you get a scratch, there is a lesser chance of it becoming unfixable.
Fact: Some compounds work only for light scratches that have not even gone a slight bit deep into the clear coat, but some are more "heavy-duty". They work even on deep scratches. Make sure to pick the one that matches your need accurately.
Safe and Effective
There are countless options in polishing compounds; make sure to go for the suitable, glossy paints.
They have more effective results and are safe to use on all kinds of car paint pigment. Reading the label will help you understand better.
Some compounds give better results for a specific colour and texture. Combinations that work for satin or flat surfaces are not very comprehensive with their performance, so I always recommend ones suitable for a glossy finish.
Want to know a secret?
Always buy a safe compound. I can't stress this enough, but your health should be your priority, but you must care for the environment as well. Follow the safety measure to avoid mishaps and to, of course, save the environment.
Use the compound in a cool and dry space. Prefer an open area which has shade, so the UV rays don't ruin anything. Always apply polish on a cooled surface. Do not start using polishing compounds when the car body is hot or been in the sun too long.
Look! this point is important
Rich Lustrous Shine
A polishing compound is of no use if you don't get that sparkly glossy finish. Various polishing compounds have fluctuating capacities. Much like sandpaper, polishing compounds will change in their roughness, from coarse to fine.
Each cleaning compound can be utilized to accomplish the outcomes you're searching for through the smoothing and cleaning measure.
Using a polishing compound, beginning with the coarsest and moving to a more advanced formula, you can gradually wipe out flaws and clean your piece to the highest level of shine.
For car bodies, scratches and other physical damage can make the pigment dull and decrease your ride's aesthetics.
Using a polishing compound with high coarseness will fix your scratch problem, but you need to recover the shine so use a fine one to restore the thick, shiny gloss.
Colour- Dependent or Not ?
Yes, you read that right. It is one of the essential considerations overlooked by most us while purchasing a polishing compound.
Some compounds do not work for some colours, often misunderstandings that they are not satisfactory or sufficient. Hence, make sure that you read the label thoroughly.
Machine or No Machine ?
There are two types in transparent polishing compounds. One works with a polishing machine were for the other kind you only need a good quality puff.
The product label will be your guide here. Ensure complete knowledge of what you are buying; otherwise, the results won't be according to your expectations.
You've heard the advice a million times
Always remember that polishing compounds are more or less of good quality. What makes all the difference is that you use it right. Therefore, always confirm the type before buying one.
Applicants on Glossy Paint
For some compounds, you will need different applicants. Some work great with foam pads, whereas others might give better results with a microfiber towel.
Most compounds come with an applicating pad. These pads are usually made in a wide range of materials. You can get them in foam, fleece, and microfiber.
Stringy wool pads like fleece and microfiber are the most grating because the individual filaments are rough and give more surface territory to clean abrasives to adhere.
Stringy ones will result in general abandon miniature defacing, not at all like a foam pad. So I recommend a foam pad over others because they give a smoother and glossier finish.
List of Best Polishing Compound for Clear Coat
Meguiar's Clear Coat Safe Polishing Compound
If the car paints are dull and worn out, you don't want to spend big bucks on a new paint job. It will fix your problem as it restores shine in no time.
One of the most affordable and effective polishing compounds in the market is the Meguiar's. It takes away the swirls and scratches in no time.
The best part of this compound is that you do not need to spend extra money on any machine. A clean puff works excellent.
Just make sure before you begin polishing the surface is clean and dust-free, so the compound adheres better and gives better results.
Click here to see the latest price of Meguiar's Clear Coat
Chemical Guys GAP11316 EZ Crème Glaze
The Acrylic Shine X fillers formula of this compound restores the original shine and adds an extra oomph of illumination.
It works ideally for glossy metallic surfaces and enhances the properties of the pigment. It also exaggerates the hues of the paint, making it look shinier than before.
Click here to see the latest price of Chemical Guys
The Authentic Way to Use a Polishing Compound for Clear Coat
Buffing out scratches makes the car body surface to look shiny and perfect, but if you move in different lighting, you'll notice swirls and buffer marks.
Buffering scratches also results in the paint of the vehicle to become dull and look old and shabby. Clearcoat helps as a sealant. It locks in all your effort and keeps the surface smooth and shiny.
Also Read: What is the Best All Purpose Cleaner For Car Interior?
If you want to restore the paint's lustrous gloss, I suggest using a clear polishing compound after buffering the scratches. It will make your car look good as new.
Applying a  polishing clear coat is quite different from rubbing compounds, so you need the right technique.
Place all the stuff you need close to you. This process requires only three things: the compound, foam puff and a piece of a clean microfiber towel.
The process is quick and effortless, but before you get into detailing and applying the clear coat, thoroughly clean the surface. You can use soap and lukewarm water. Yup! That simple.
After letting the clean surface dry completely, apply a fair amount of compound on the puff and start using it.
Also Read : How to Remove Scratches from a Car Window
Spread it evenly on a small portion of the entire surface. It is a more effective way. Start rubbing it all over in layers. Use a gentle circular motion to get the tough swirls that the scratch buffer left.